C L I E N T
AEC Advisors
S E R V I C E S
Discovery & Recommendations
Brand Foundation
Brand Identity
Collateral
Messaging
Digital Marketing
Website: See the Site
W H Y  N E W  B R A N D I N G ?
Like most start-ups, AEC Advisors used minimal viable branding for its first few years. But the firm has ambitious plans and needed a re-brand to communicate where they are headed, not where they've been.
LecoursDesign were hired because we are branding and AEC industry experts. Our clients are also AEC Advisors clients.
C R E A T I V E  C O N C E P T
Architecture, Engineering, Construction or Consulting is often written A/E/C. The new logo is a play on this. The angle of up and to the right is also a graphical reference of adding financial value (something that AEC Advisors does).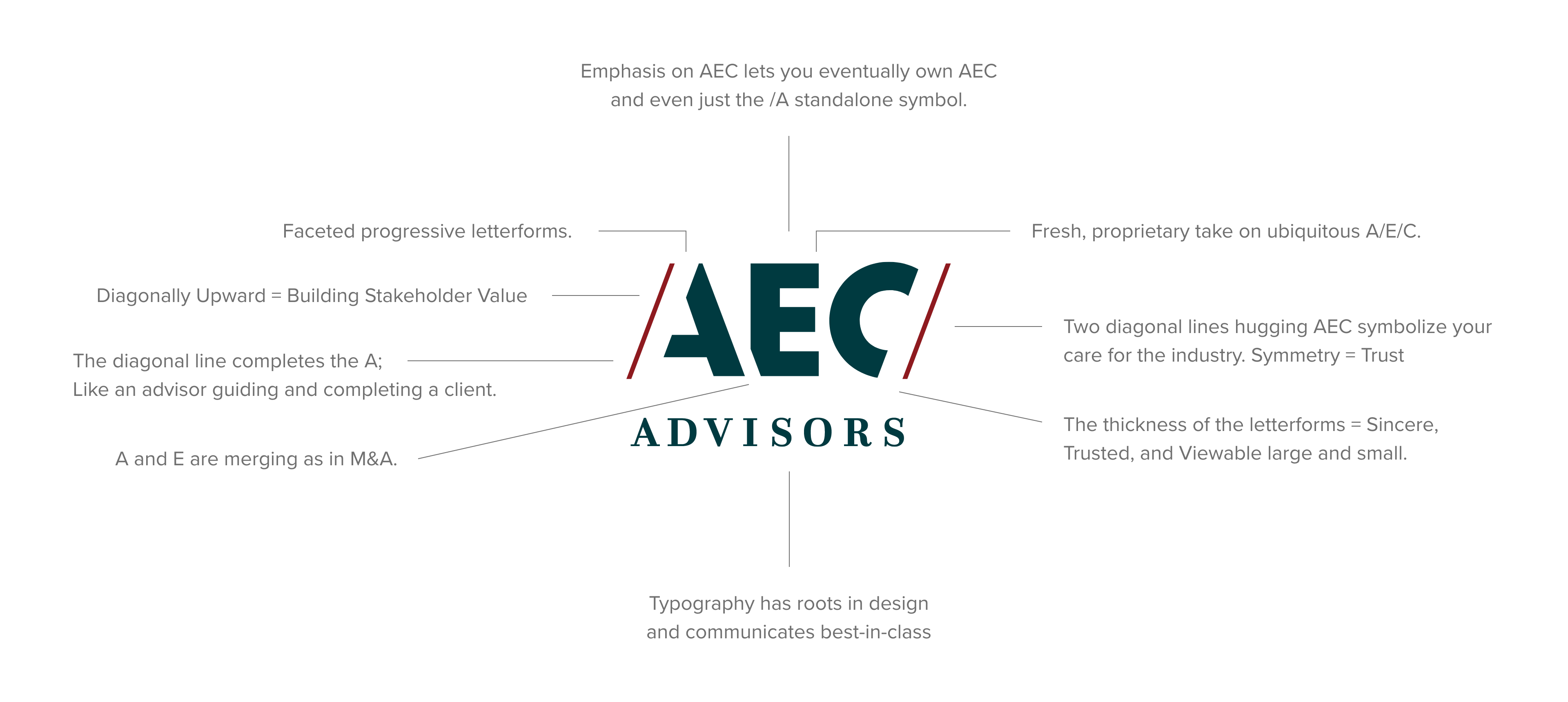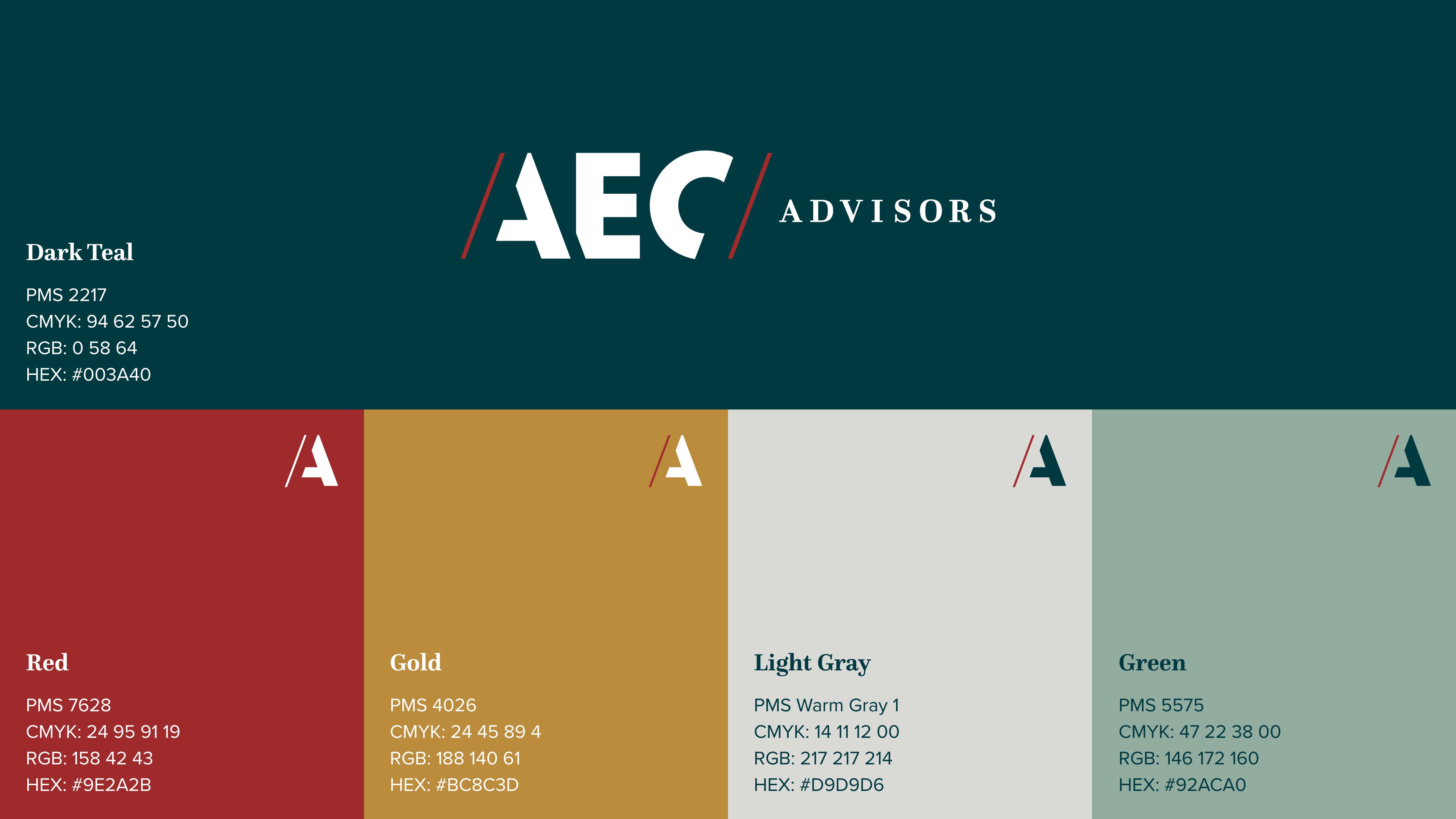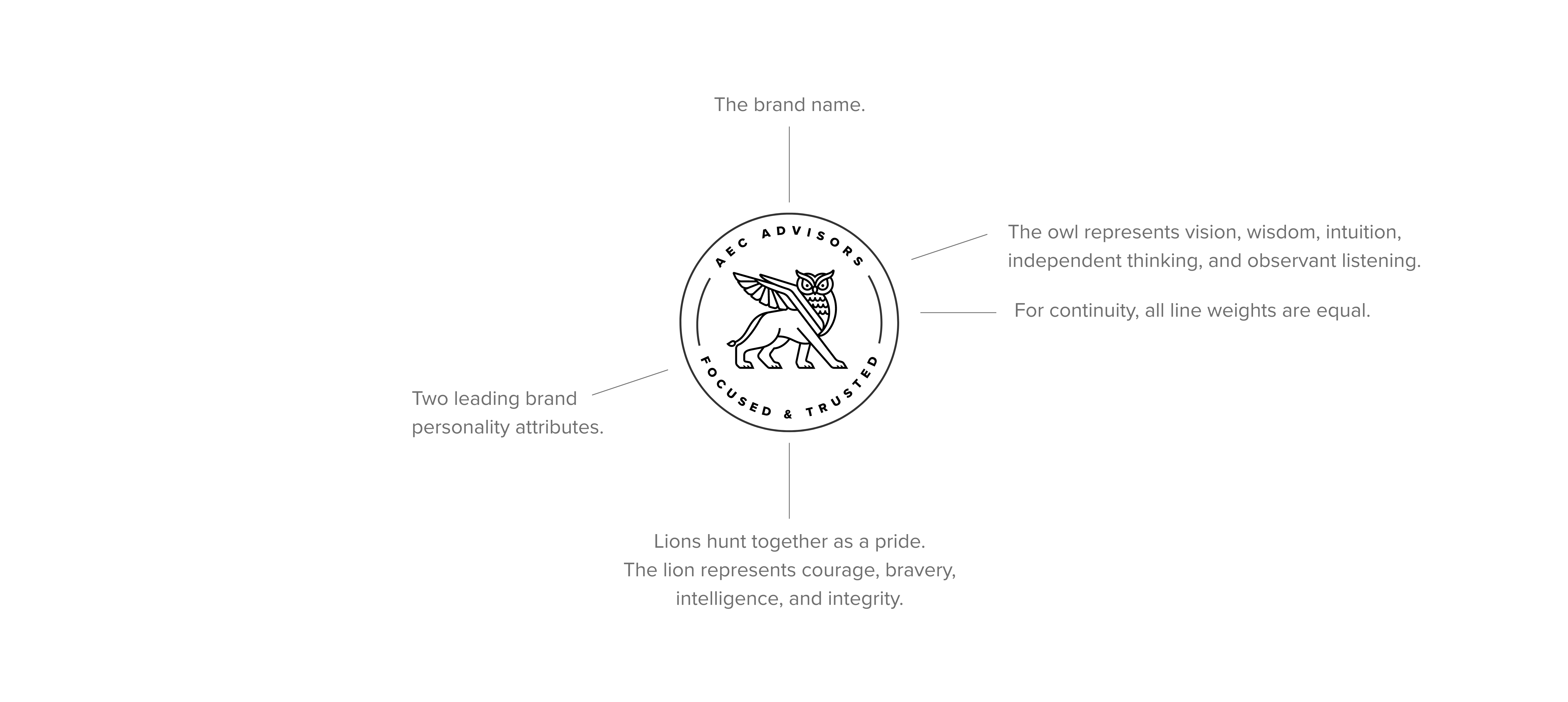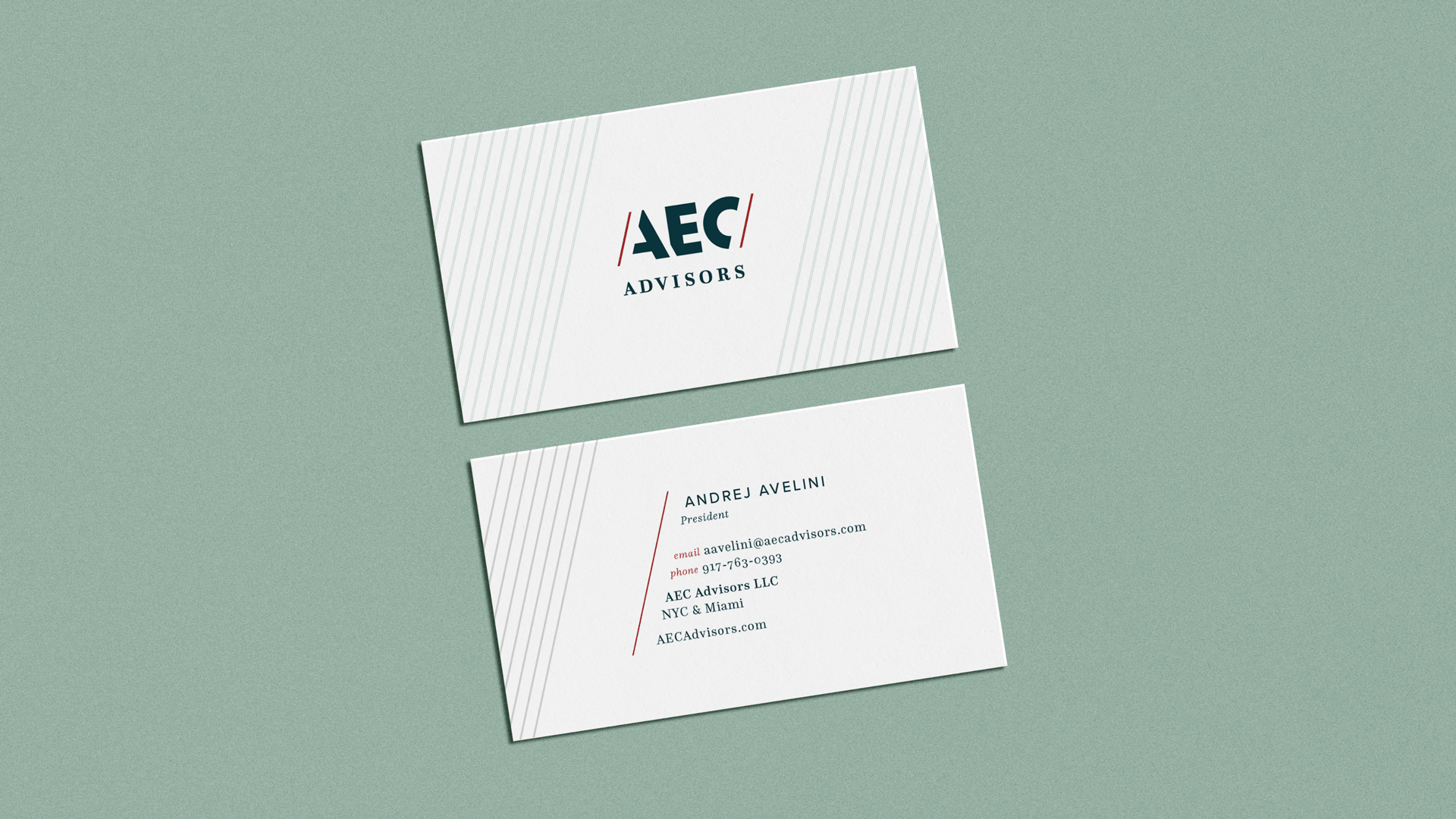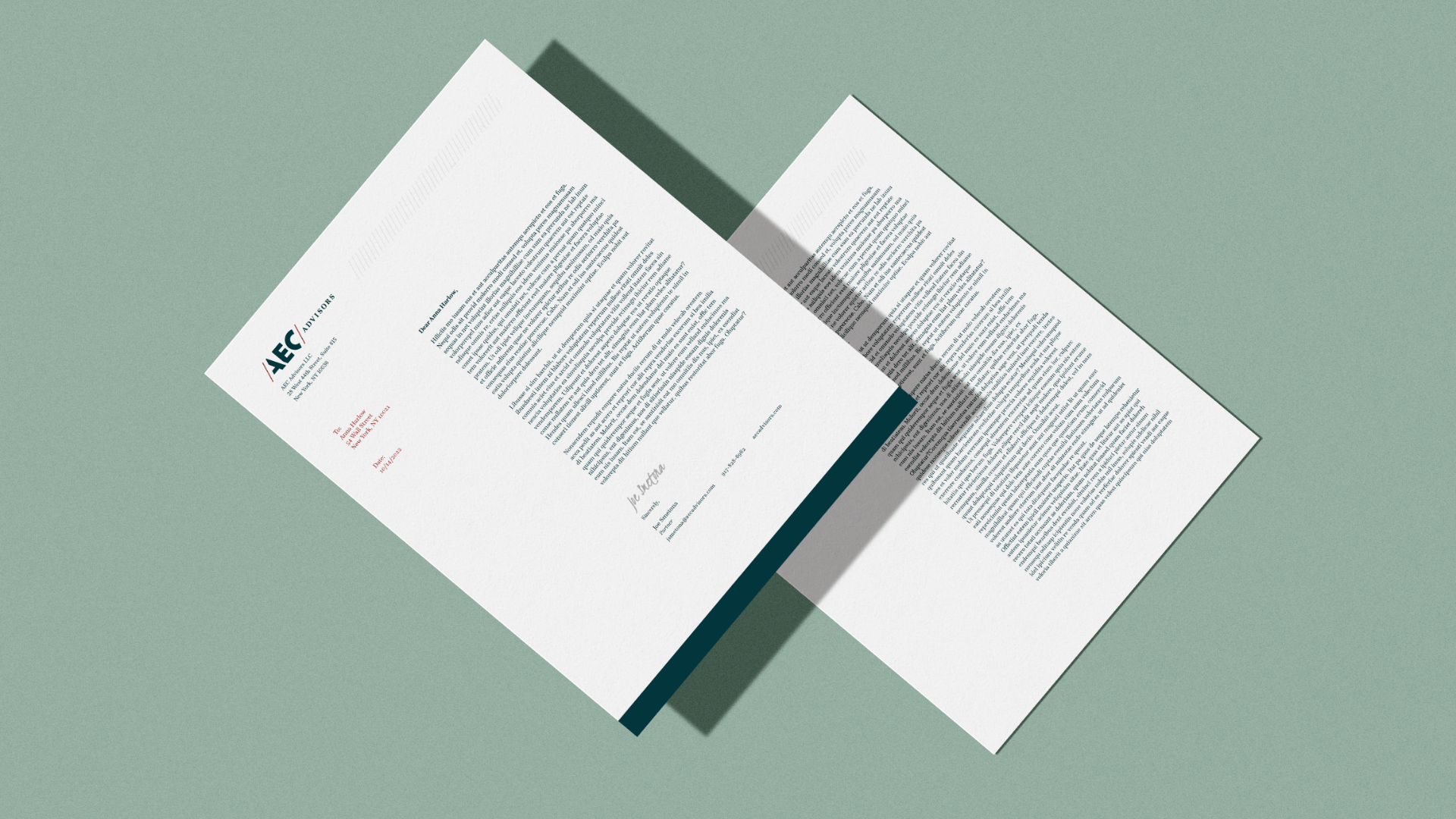 P U R P O S E   &   V I S I O N
Brand foundation messaging by LecoursDesign
Purpose Statement
We help A/E/C firm leaders to confidently address financial issues and opportunities, so they can focus on clients, projects, and people.
Vision Statement
We elevate our industry to be the most respected and valuable, over the next decade.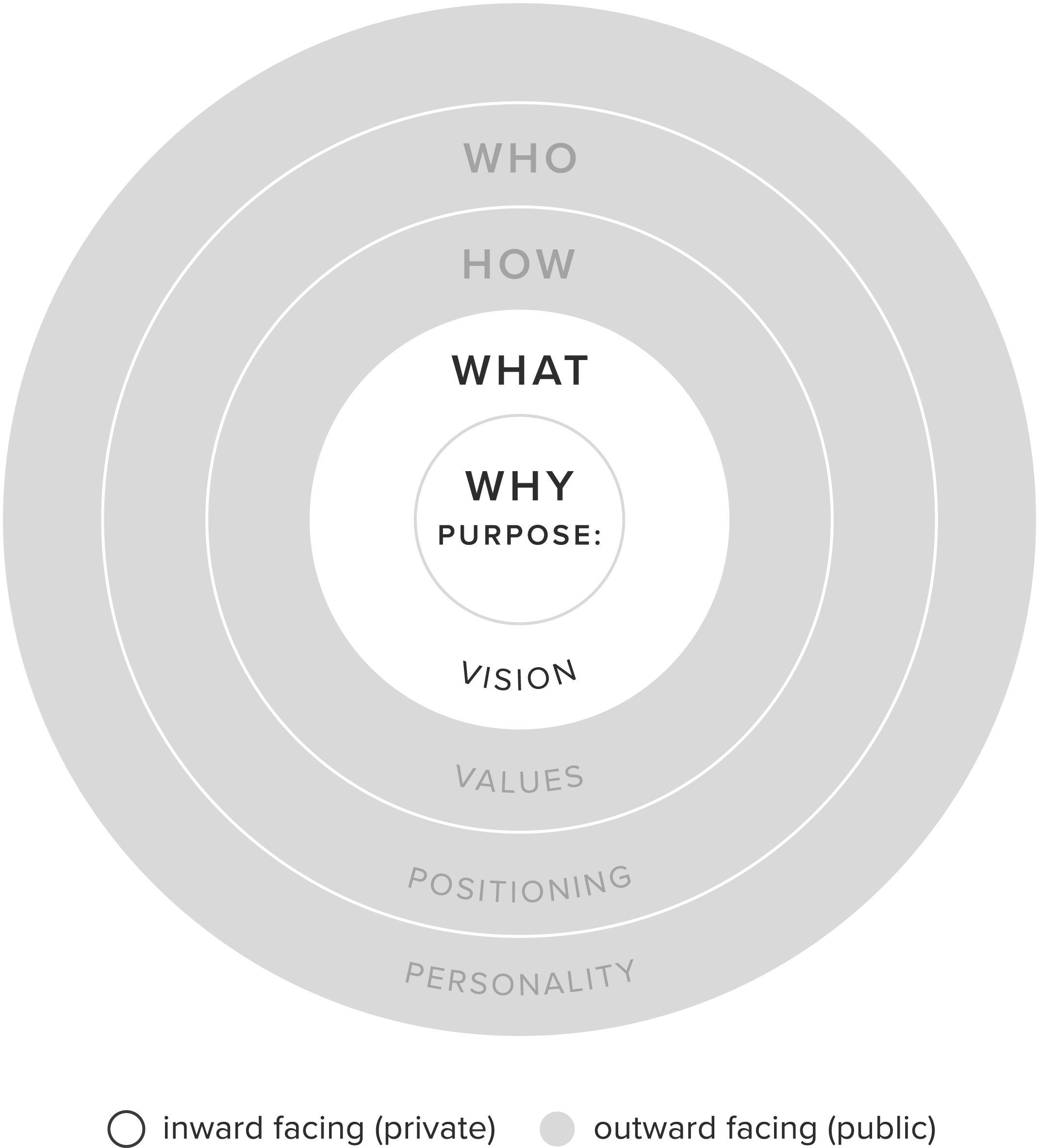 As AEC Advisors, we focus on M&A and corporate finance. The industry trusts our data, expertise, and network to build stakeholder value.
C O R E  V A L U E S
Share your individual best for the benefit of all.
Combining diverse strengths powers our team to reach elevated outcomes.
Aim to surpass your former self.
Small incremental improvements compound into radical transformation.
Use empathy as your superpower.
Understanding others' needs is our first priority. Then we provide authentic advice.
Make integrity contagious.
Every choice we make reflects who we are; as individuals and as a firm.
Be responsive; Act intentionally.
We are responsive with our team as well as our clients.
B R A N D  P E R S O N A L I T Y
We've established five brand personality attributes to guide all future marketing communication materials and activities:
Focused
Trusted
Sincere
Best-in-Class
Progressive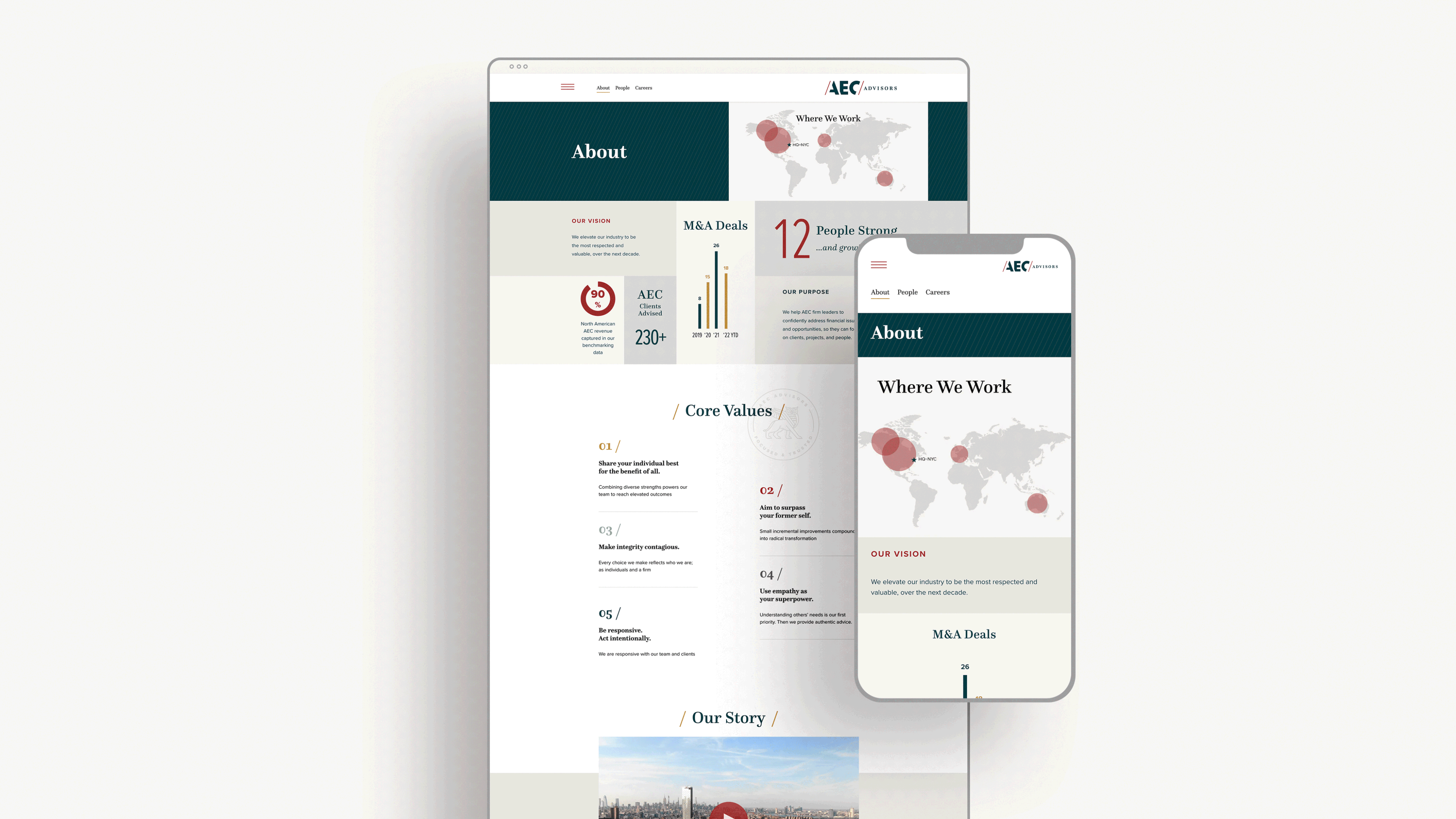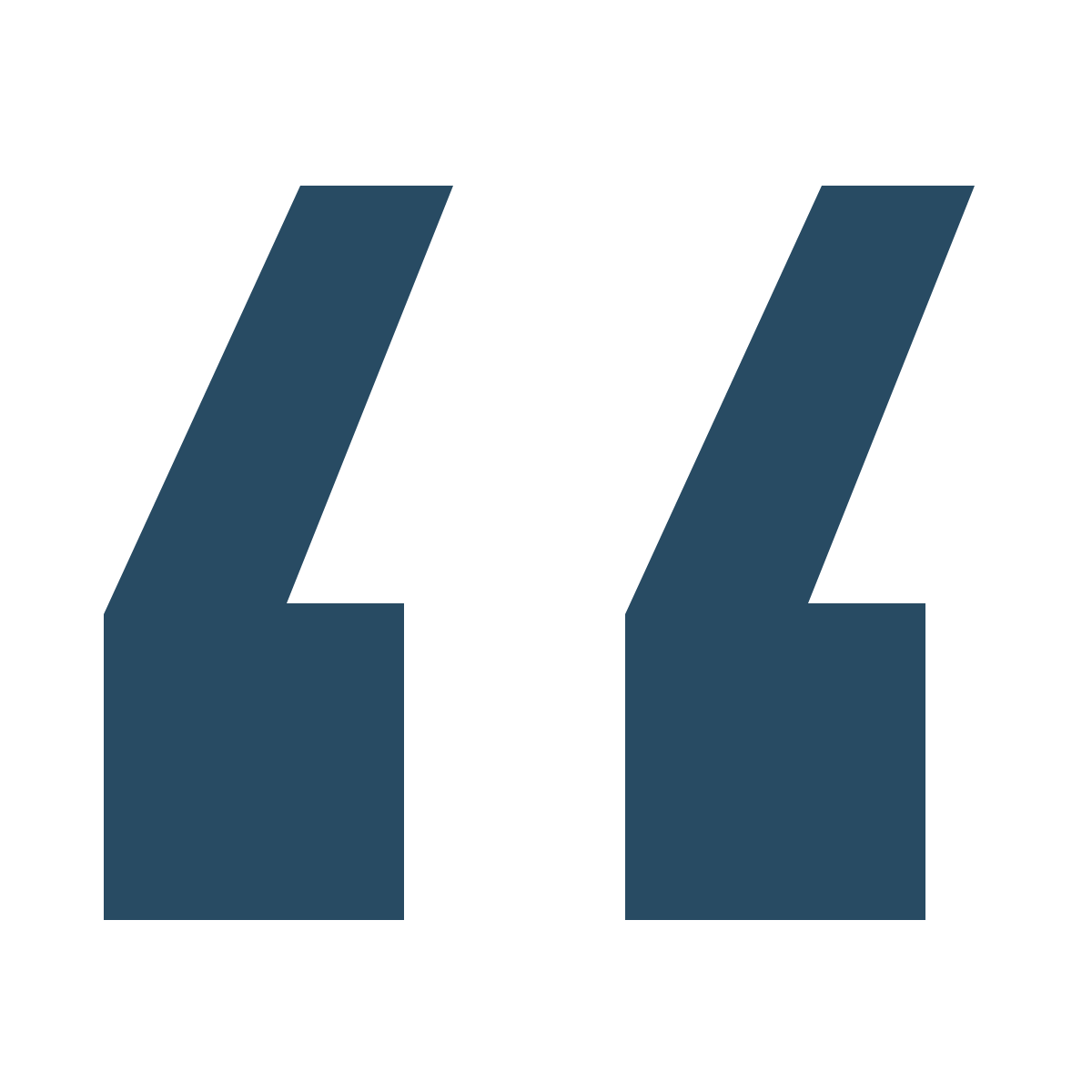 Thank you all for making this happen for our company and helping to elevate our brand, and doing it all to hit our goal of rolling it out at our biggest event of the year: the CEO Summit. I tell people that hiring you was the best decision we made to take us to the next level.
–Tyler Albright, Partner, AEC Advisors