Michael Wall Engineering
We've Done That, Twice!
C L I E N T
Michael Wall Engineering (MWE)
See Site
S E R V I C E S
Discovery, Insights & Recommendations,
Positioning, Core Values, Website Design,
Website Development
T H E  B R I E F
The original website we designed for MWE in 2012 was dated, especially on mobile. As part of a larger marketing overhaul, we launched a new responsive website for a great experience on desktop, tablet and mobile.
C R E A T I V E  C O N C E P T
MWE already had a bold logo and color palette. We embraced the angle of the "3 sails" logo and the saturated red, yellow and black throughout the new site.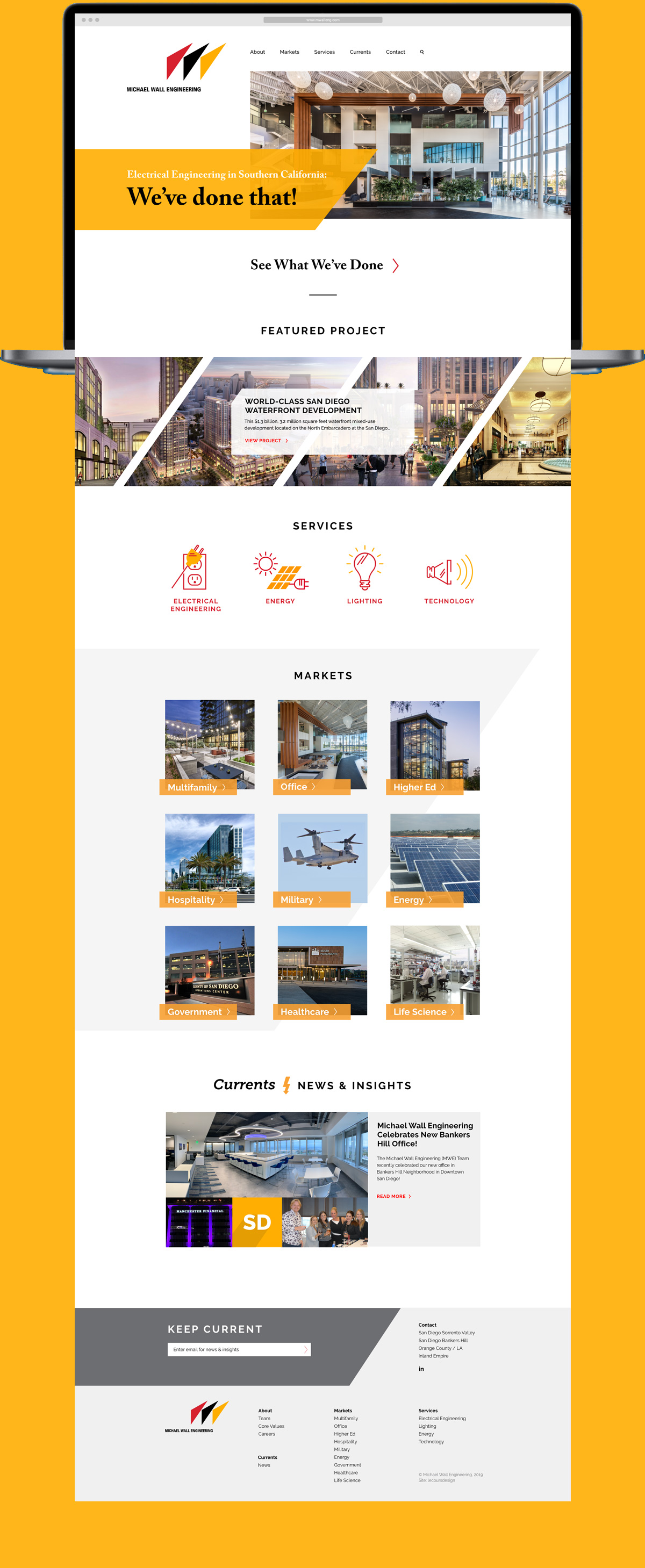 Results
3 months before launch (old site) vs. 3 months after launch (new site).
Increase in website sessions
Increase session duration
Increase pages per session
We are very happy with the site and get lots of positive feedback from clients, recruits, and employees. It's been very beneficial to our business  especially during this time when we can't interact with folks in person."
–Michael Wall, PE, Principal
T H R E E  U N I Q U E S
Lecoursdesign led a half-day workshop with firm leaders to generate a lengthy list, then narrow firm attributes to three unique differentiators:
Electrical Engineering – We are singularly focused on electrical engineering, not mechanical and plumbing.
Southern California – We understand the ins and outs of the Southern California marketplace.
We've Done That! – With deep expertise in a diverse range of electrical capabilities, it's easy for us to say, "we've done that!"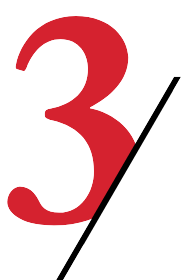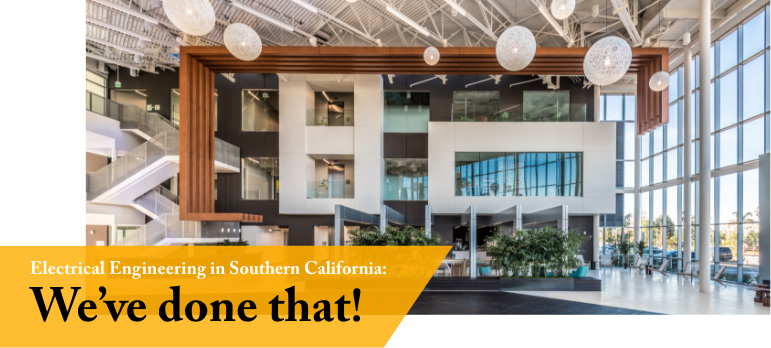 P O S I T I O N I N G  S T A T E M E N T
From the three uniques, we developed a positioning statement that differentiates MWE from their competition.
B R A N D  P E R S O N A L I T Y
Before designing the website, we created five brand personality attributes to guide all future marketing communication materials.
Approachable
Dependable
Accomplished
Imaginative
Sophisticated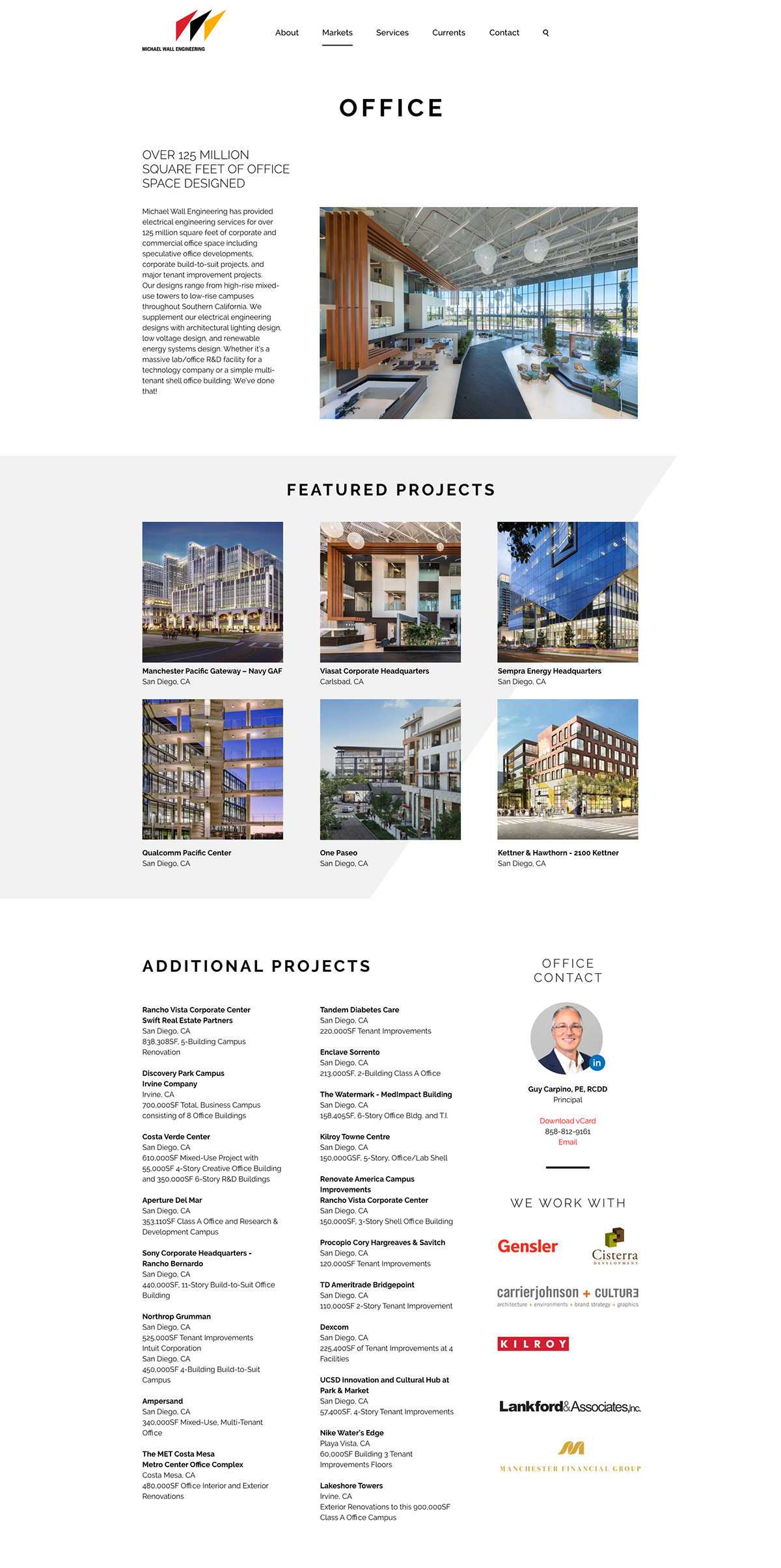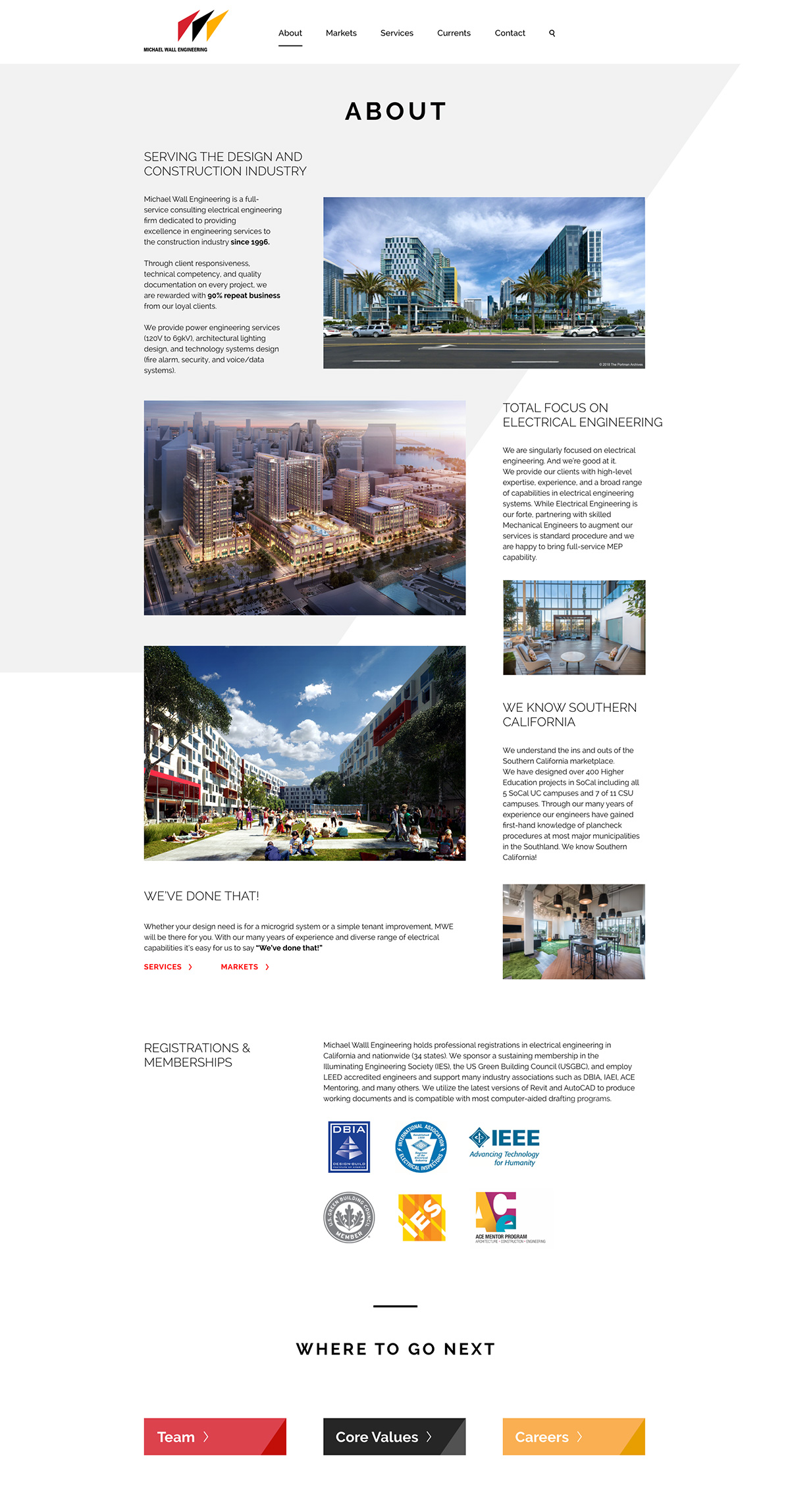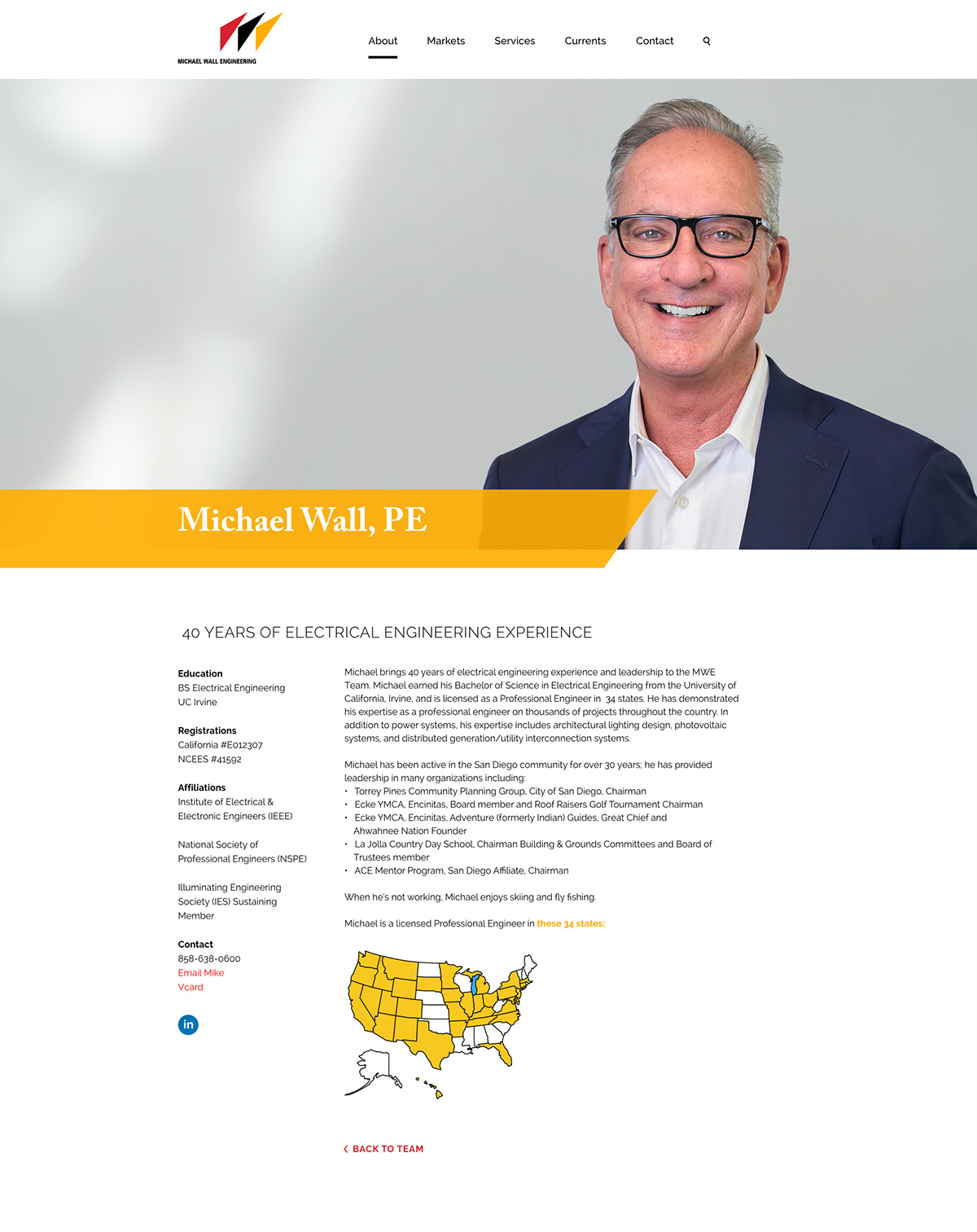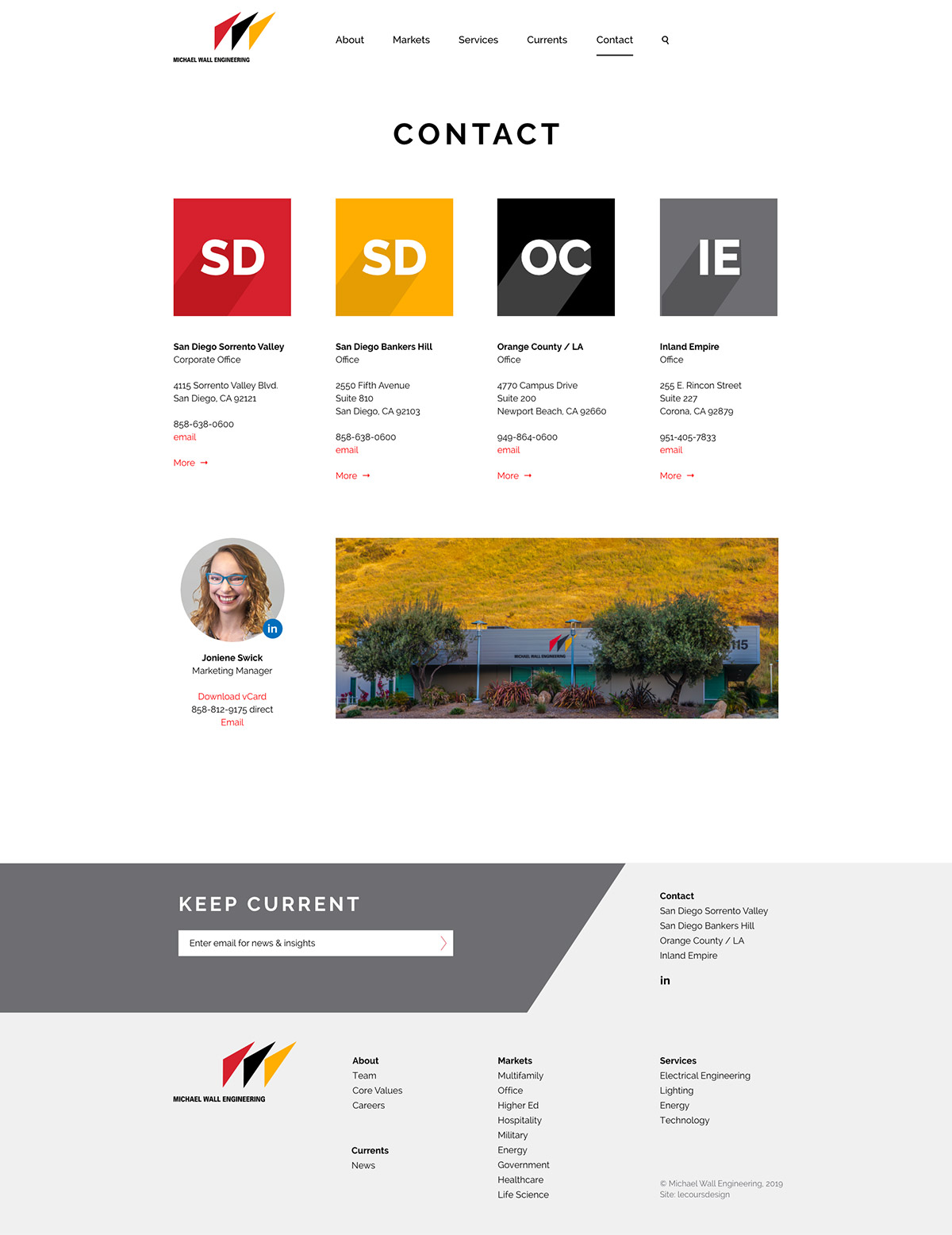 Old Site (Before Redesign)