BRAND FOUNDATION & WEBSITE
/ SERVICES
Brand Foundation
Collateral
Voice & Messaging
Experience Design
Web Development
/ OBJECTIVE
After completing brand strategy, messaging, and project descriptions, we designed SOQ and proposal templates. These looked so good, KSA hired us to redo their website.
The new website creates a better mobile experience, features the team, and shows off a curated global portfolio of homes.
/ IDEA
KSA already had a strong logo and color palette. With such powerful project photography, we kept the design of the website "quiet" so that their work, not ours, is what gets noticed.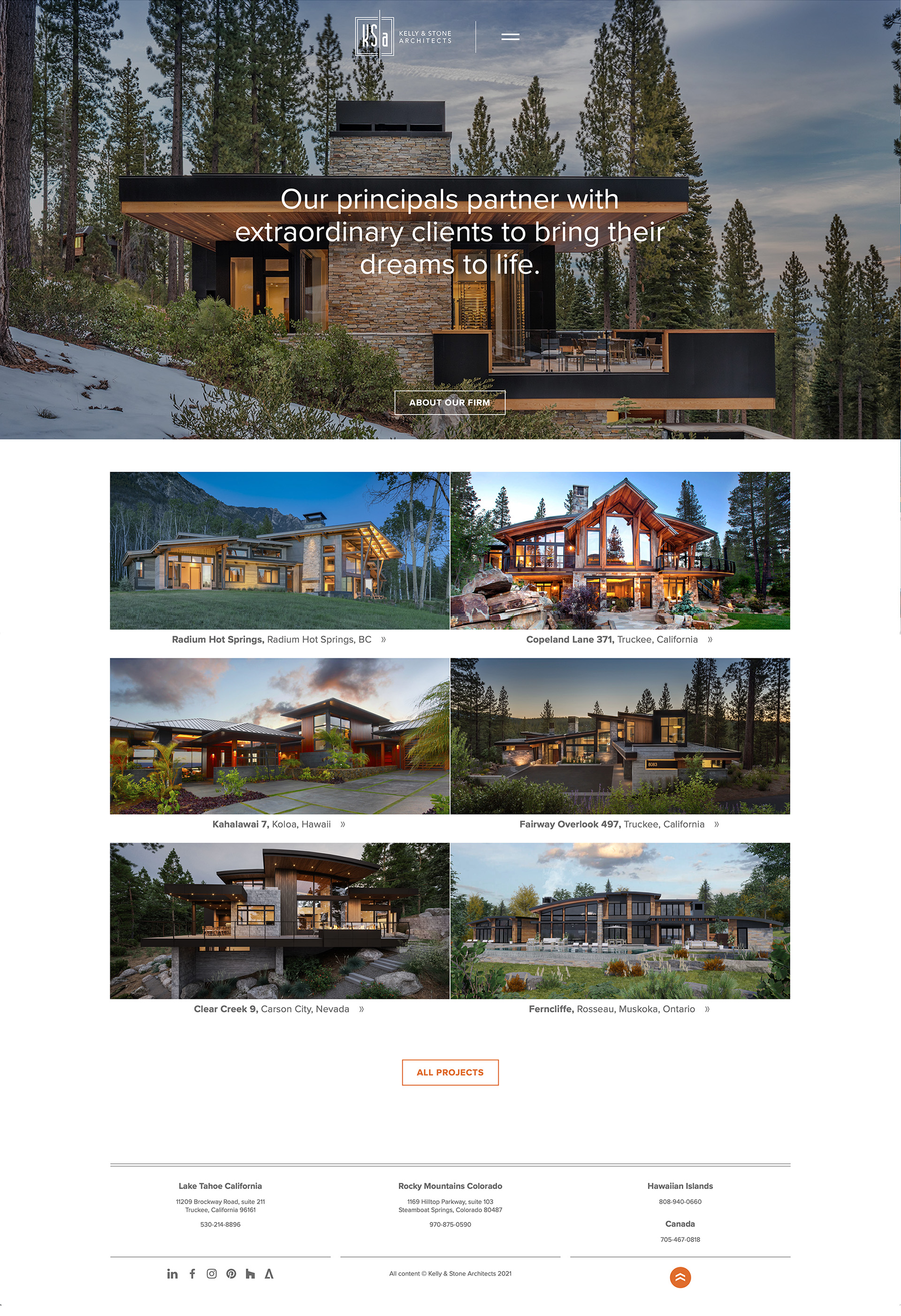 B R A N D  P O S I T I O N I N G :  3  U N I Q U E S
Lecoursdesign led a workshop with firm leaders to articulate, then narrow a lengthy list of firm attributes to three unique differentiators:
We craft bespoke homes for discerning clients.
Our innovative designs are shaped by our global experience.
Our clients enjoy a boutique experience and large-firm resources.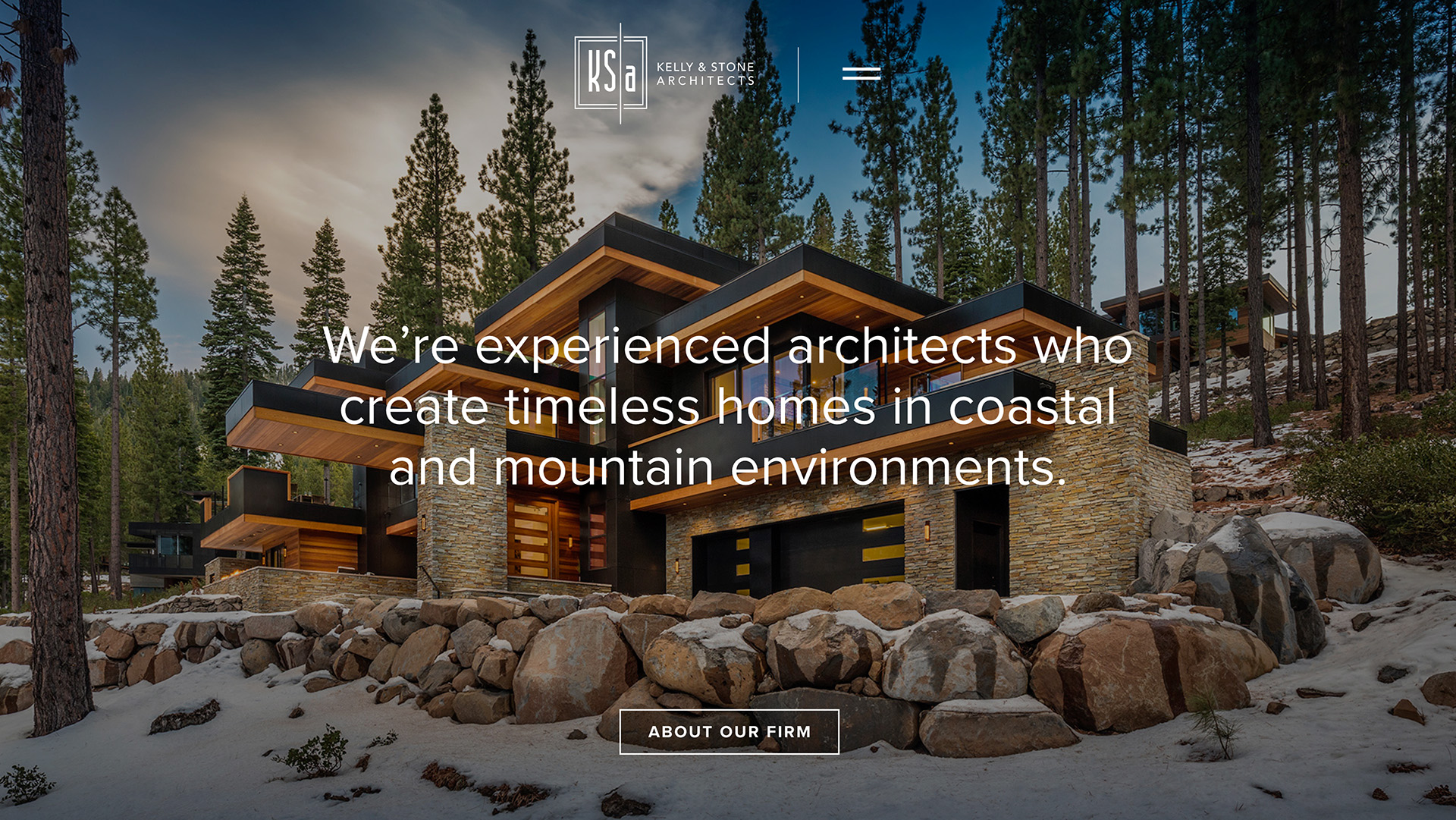 P O S I T I O N I N G  S T A T E M E N T
We're experienced architects who create timeless homes in coastal and mountain environments. Our principals partner with extraordinary clients to bring their dreams to life.
B R A N D  P E R S O N A L I T Y
Before designing the website, we created five brand personality attributes to guide all future marketing communication materials.
Distinctive
Imaginative
Timeless
Approachable
Passionate
P U R P O S E   S T A T E M E N T
We love designing timeless homes and building lasting relationships.