ESA website delivers work that matters
C L I E N T
ESA, View Actual Site
S E R V I C E S
Website Planning, Prototyping, Design, Development, and SEO Training
T H E  B R I E F
Strengthen the position of this national, 100% ESOP, environmental consulting firm.
Organize the site for the external user, not how the firm is structured internally.
C R E A T I V E  C O N C E P T
Foster a vibrant and collaborative one-company culture throughout the site.
Highlight ambassadors for each market and service with links to their writing in News & Ideas.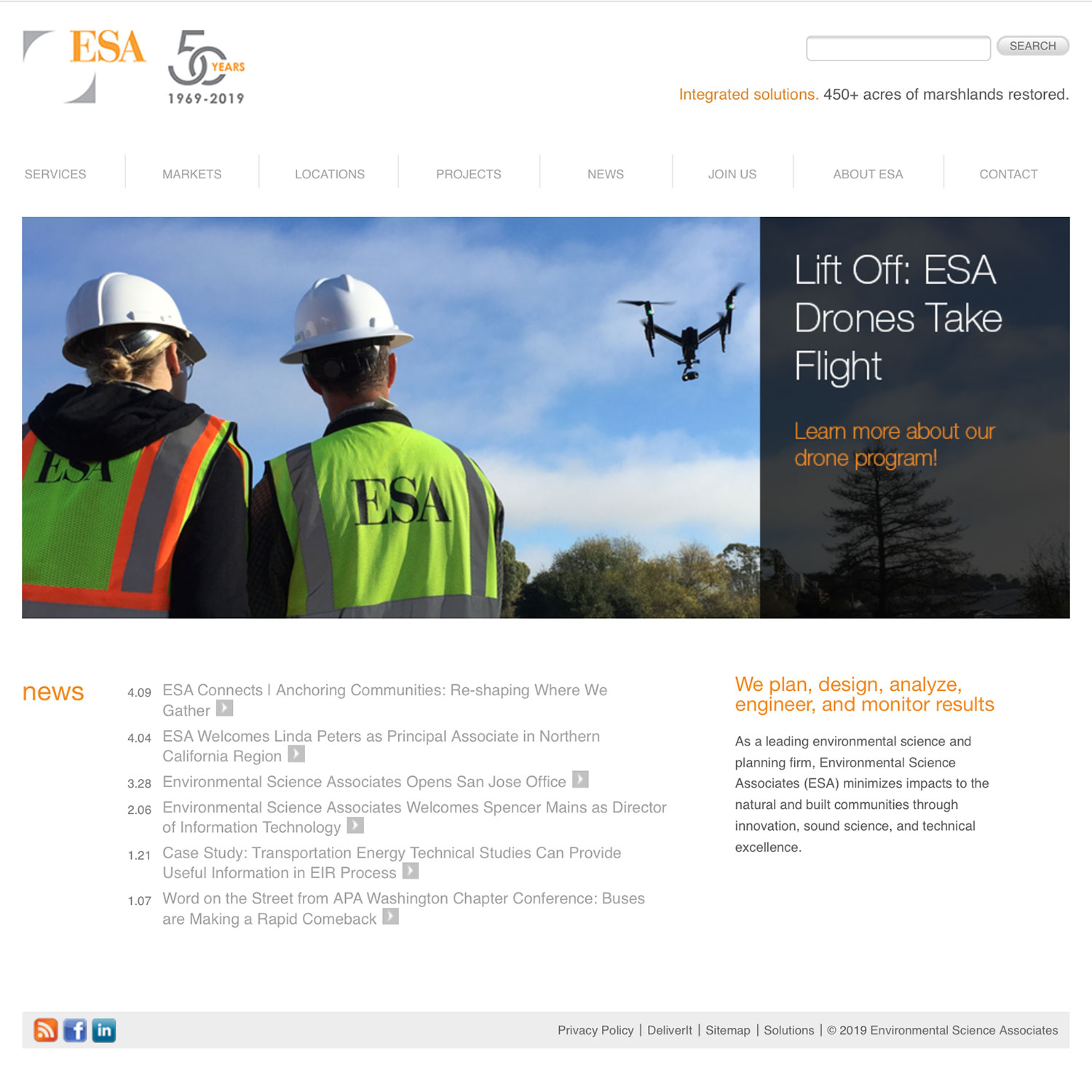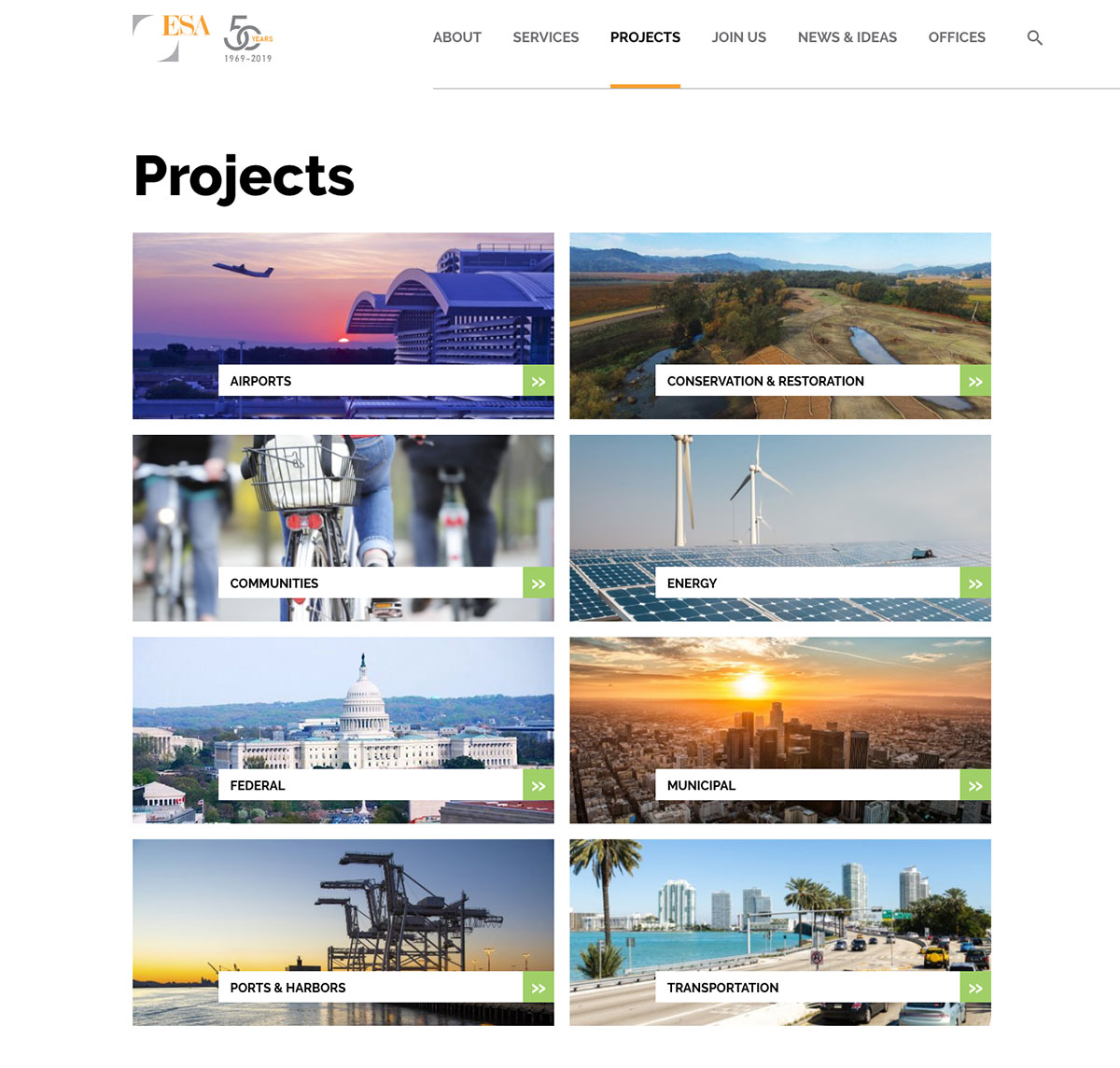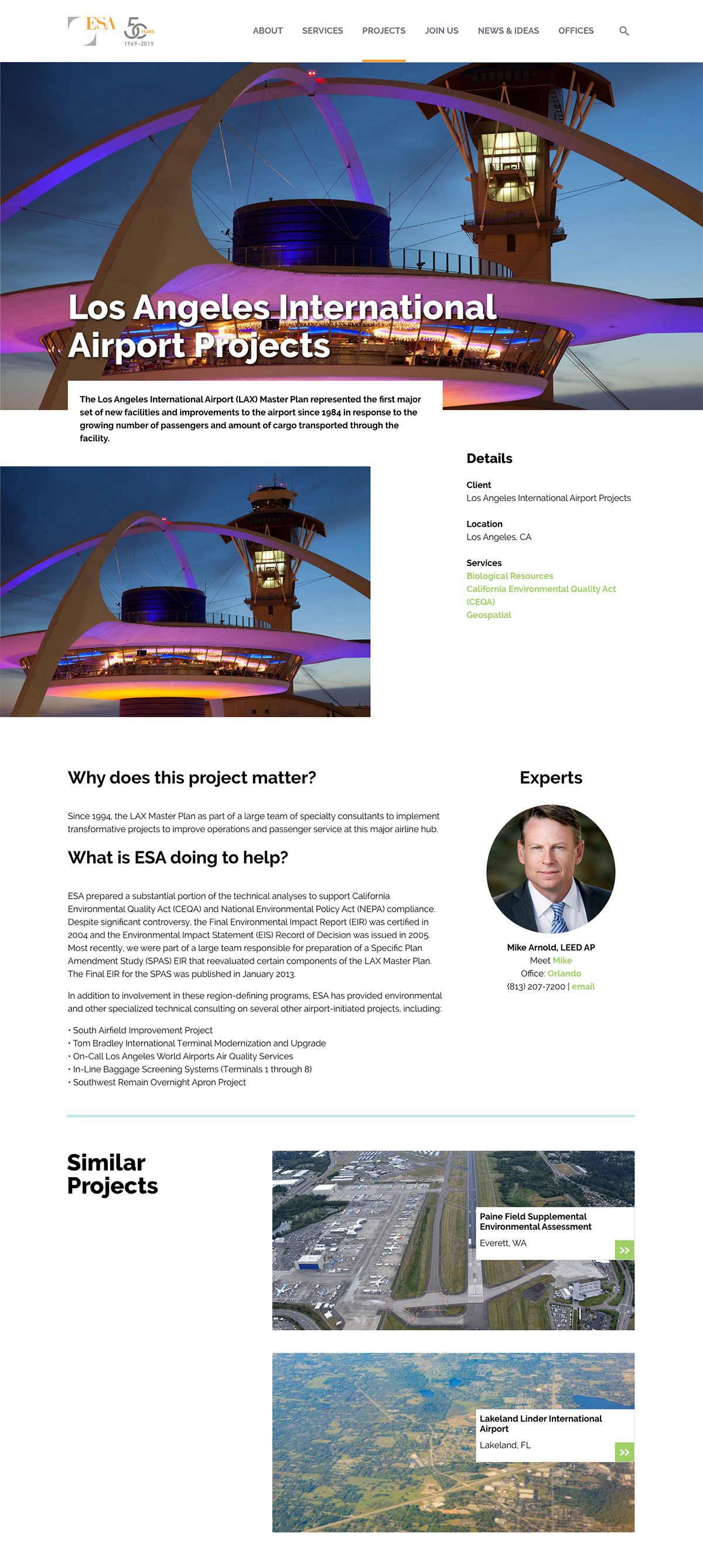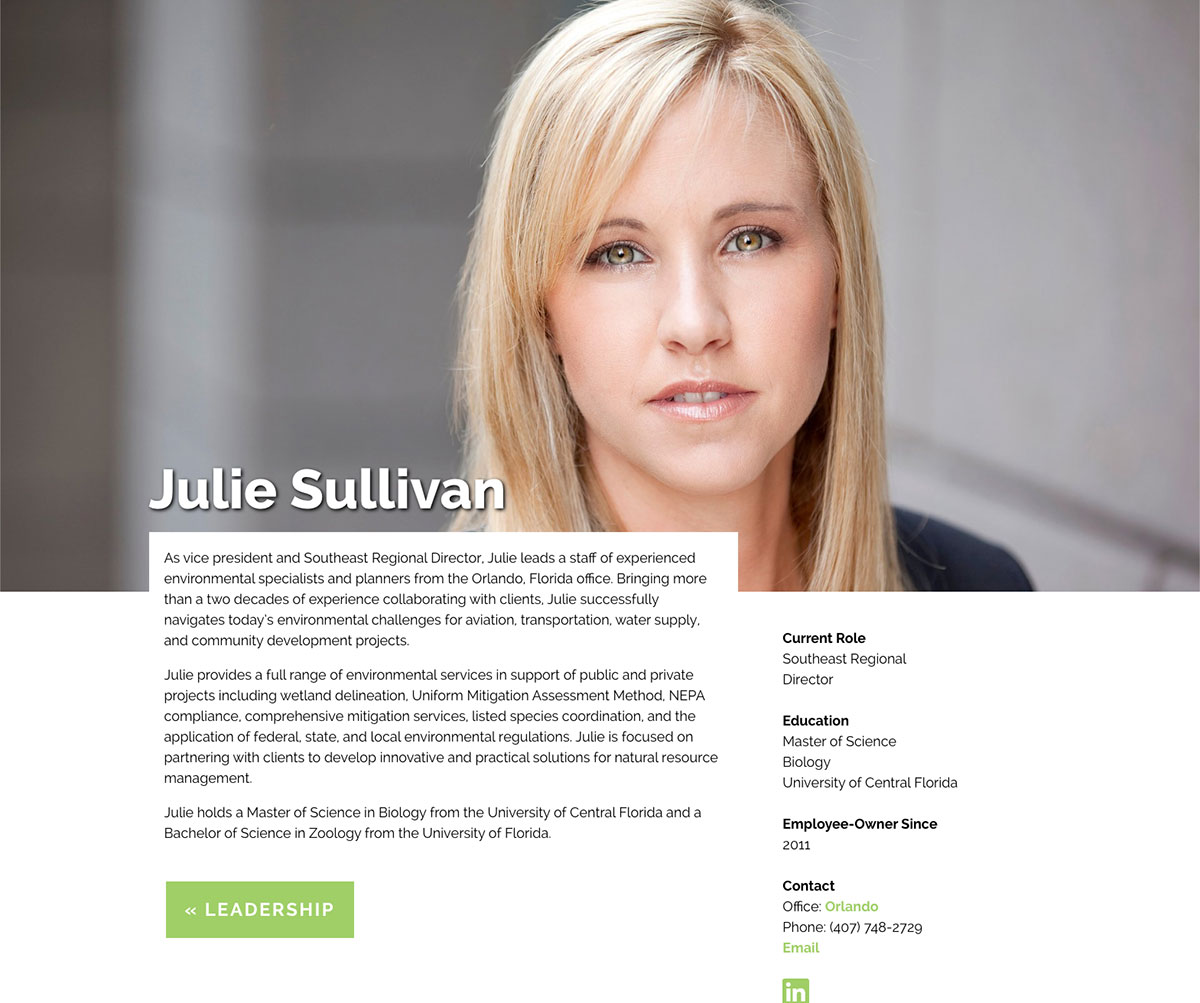 Website Results
7 months after new site launch vs. 7 months prior
Join Us (Careers) pageviews