Discovery, Insights, and Recommendations
Clients like you often hire us for strategic advice, not design. You simply want objective feedback on your current marketing efforts or guidance towards a better marketing plan. We start with a Discovery, Insights & Recommendations engagement. You receive strategic and practical recommendations delivered in a presentation, report or both.
Next, we can help you develop a plan. You wouldn't create a building without a plan. You shouldn't run your business without a strategic plan and a marketing plan.
Engagement Includes:
• Historical Research
• Qualitative Research: interviewing your clients or teaming partners
• Qualitative Research: interviewing your employees
• Strategic Plan Review
• Marketing Plan Review
• Brand Touchpoint Benchmarking: how you measure vs. peers
• Competitive Audit
• Top 10 Recommendations 
Case Story


To read our strategy case story with Murraysmith, click here
Brand Foundation
A building and a brand both need solid foundation. Here is how we help firms create their band foundation.
• Purpose: why your firm exists, beyond profit
• Vision: what your firm will be in 3 years
• Values: your guiding principles & behaviors
• Positioning: you do X for Y
• Positioning: what is gained if you are hired (unique value proposition)
• Personality: your brand personality
Our
A/E/C Firm Marketing
 illustration below shows the recommended strategy sequence.  
Download the PDF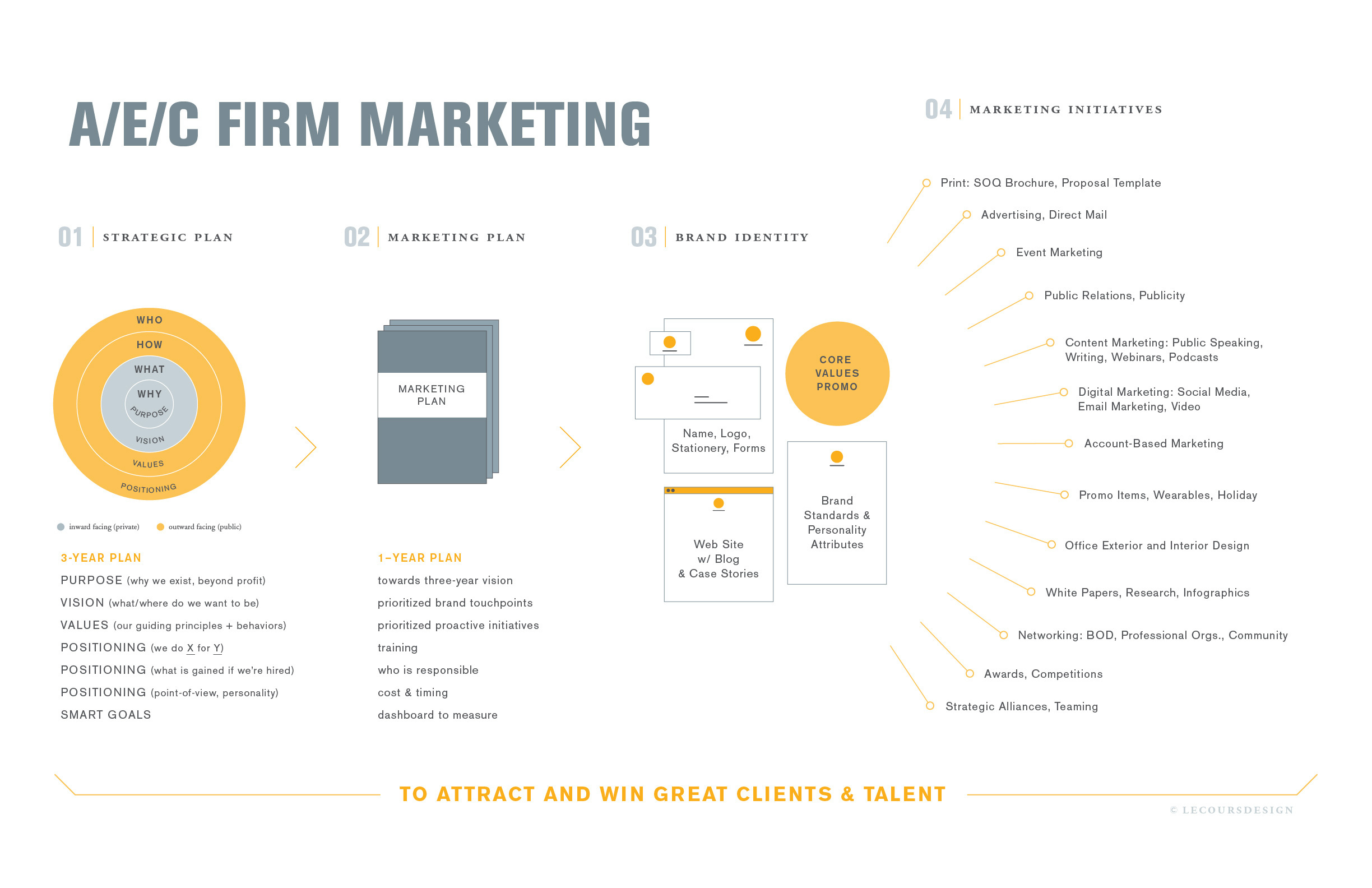 ---
Pricing
Our strategy services require a $15k minimum investment.
---