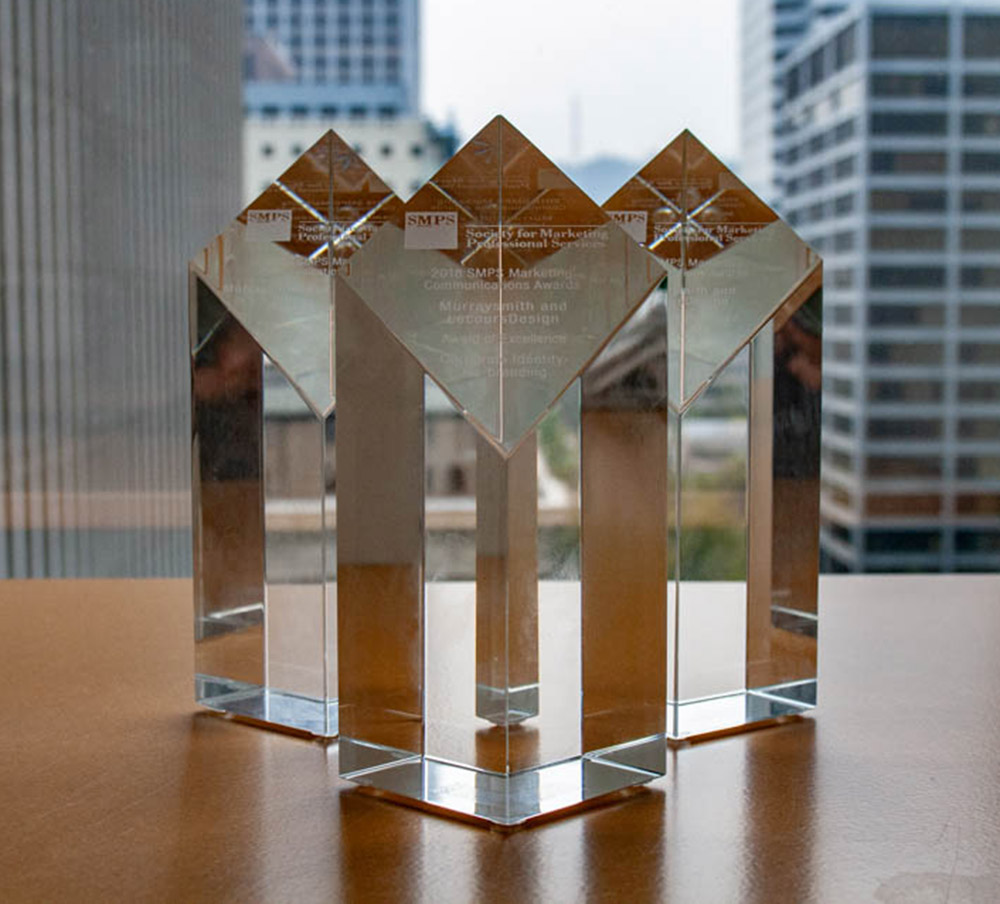 LecoursDesign teamed with our client Murraysmith to enter three submissions for the national SMPS Marketing Communications Awards. What happened? We won all three!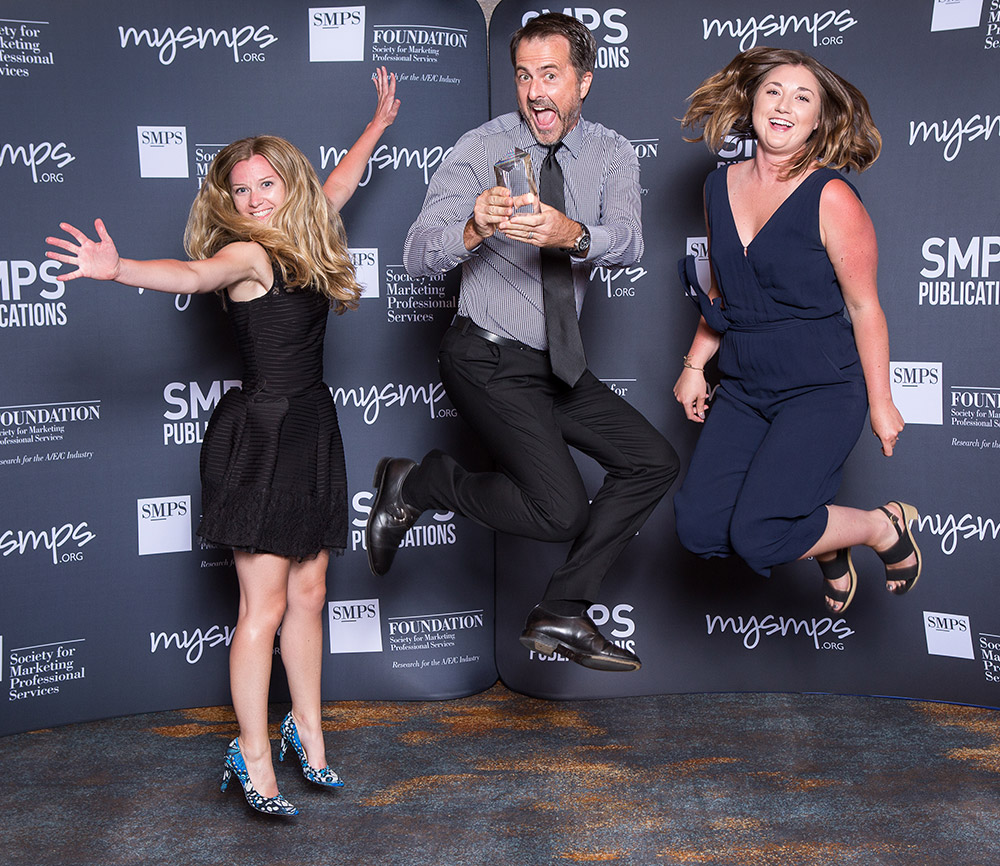 Best Corporate Identity/Rebrand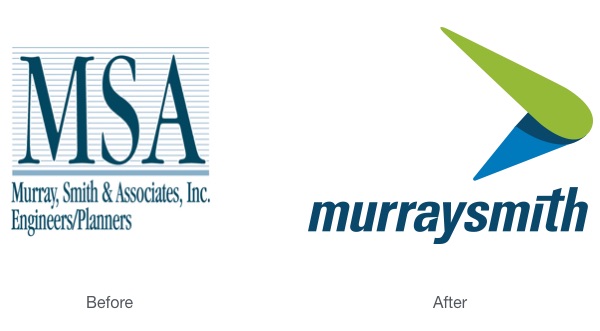 Jurors said they loved the fun, engaging, impressive impact on recruitment and retention. It was comprehensive in approach and implementation. Another stated "Great job! Logo and materials look great, and the entry was very responsive."
---
Best Website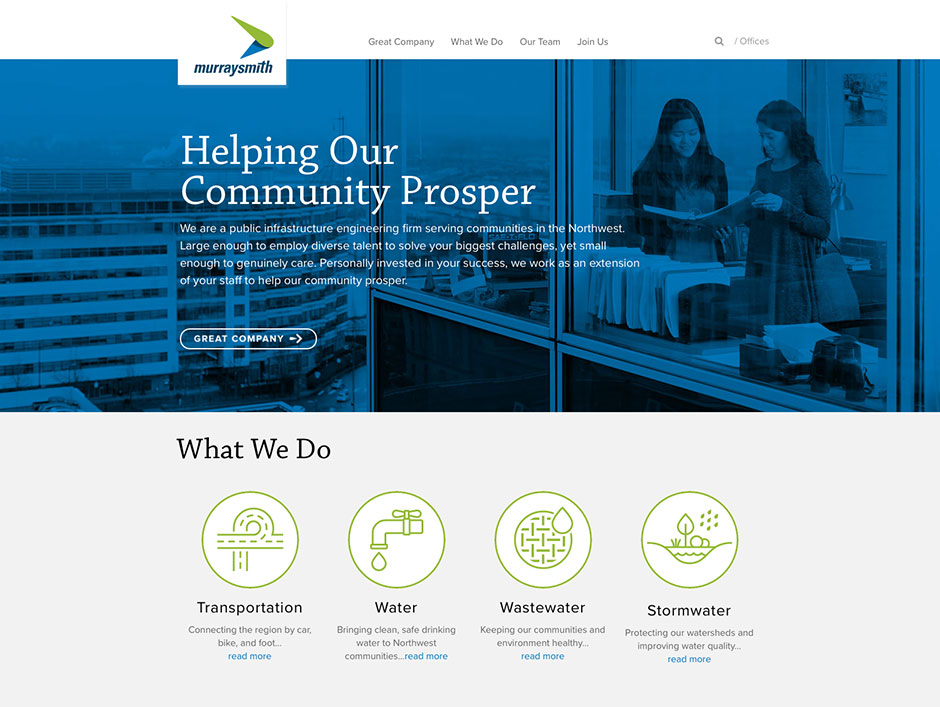 Jurors enjoyed this new site and their graphic approach "the visuals are fresh and unique". Great research and planning, tied nicely to strategic plan! They clearly set out to rebrand their website as a recruitment/retention tool – did a good job at each stage. Outstanding results!
---
Best Print Recruitment and Retention Promotion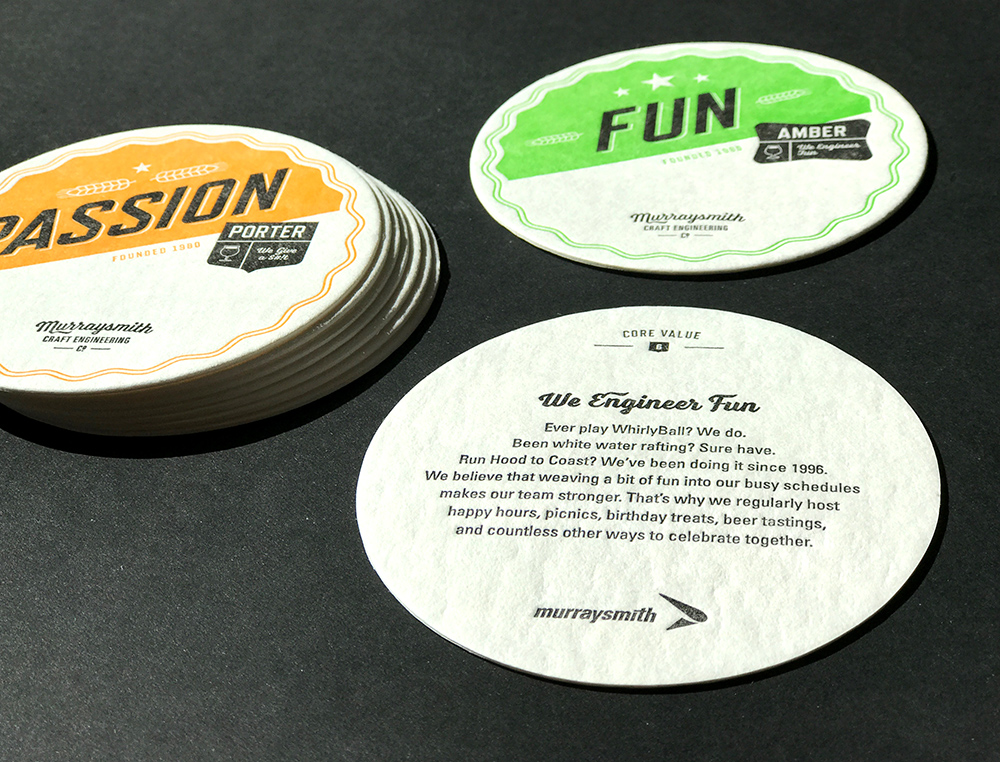 One juror stated "What a great award submission – it made me want to work for MurraySmith! It's clear that a lot of time and effort went into developing and refining each core value. And this set of coasters was a creative, perfectly executed way to help communicate your firm's personality.
---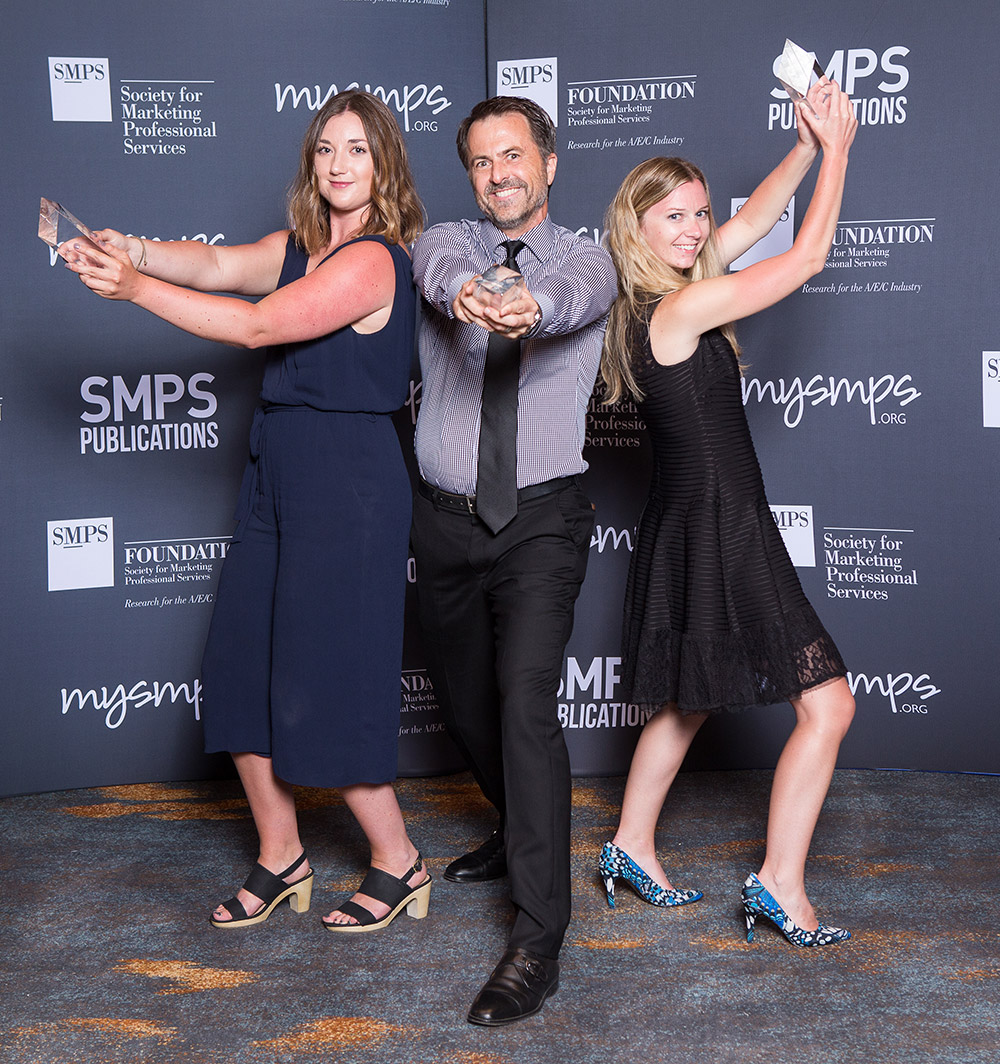 It must have been the lucky socks (that we designed).
""David Lecours