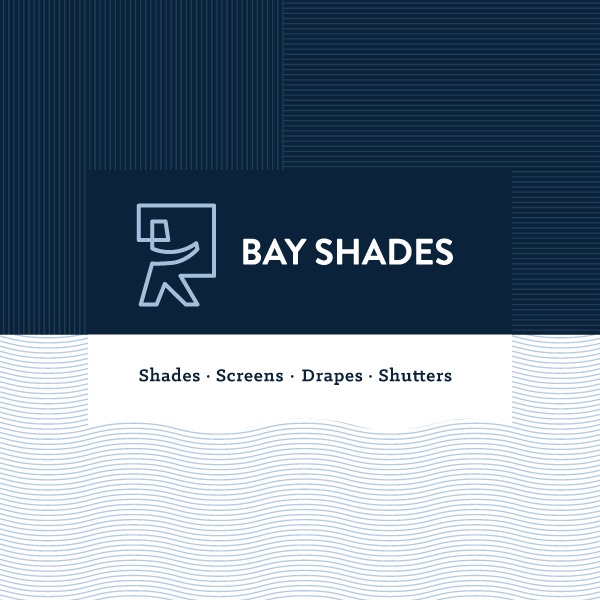 Bay Shades provides finely crafted automated shading
C L I E N T
Bay Shades
S E R V I C E S
Brand Strategy, Naming, Logo Design,
Stationery, Signage, Vehicles, Print, 
Brand Style Guide
T H E  B R I E F
Refresh the brand identity of this Santa Monica firm to attract premier architects, interior designers, and general contractors.
Bay Shades new positioning: "providing finely crafted automated shading, we love our work and you will to."
C R E A T I V E  C O N C E P T
Redesign their logo to make it more modern and fresh while maintaining visual continuity through color and their "service man icon."
See below for symbolism of the new icon.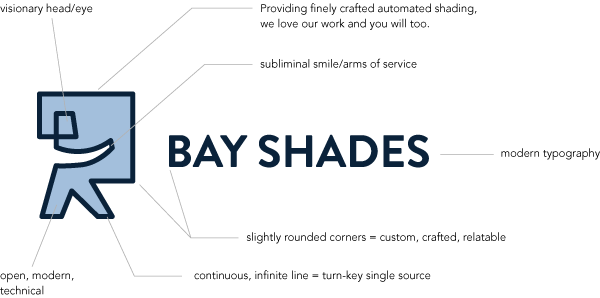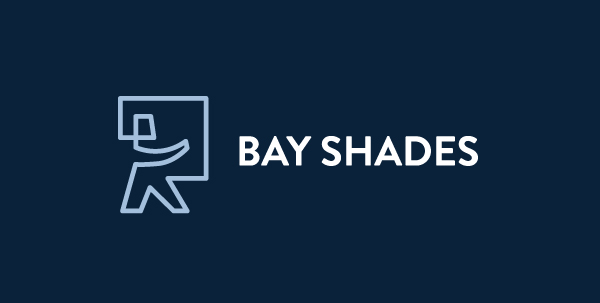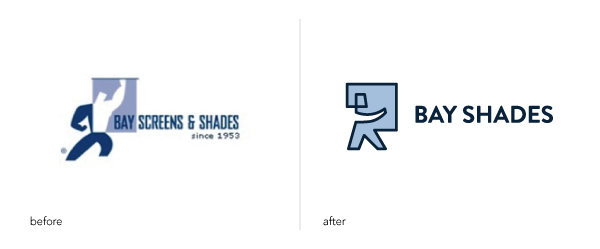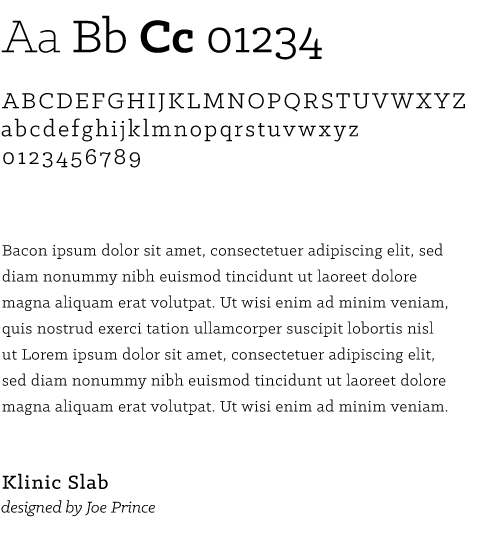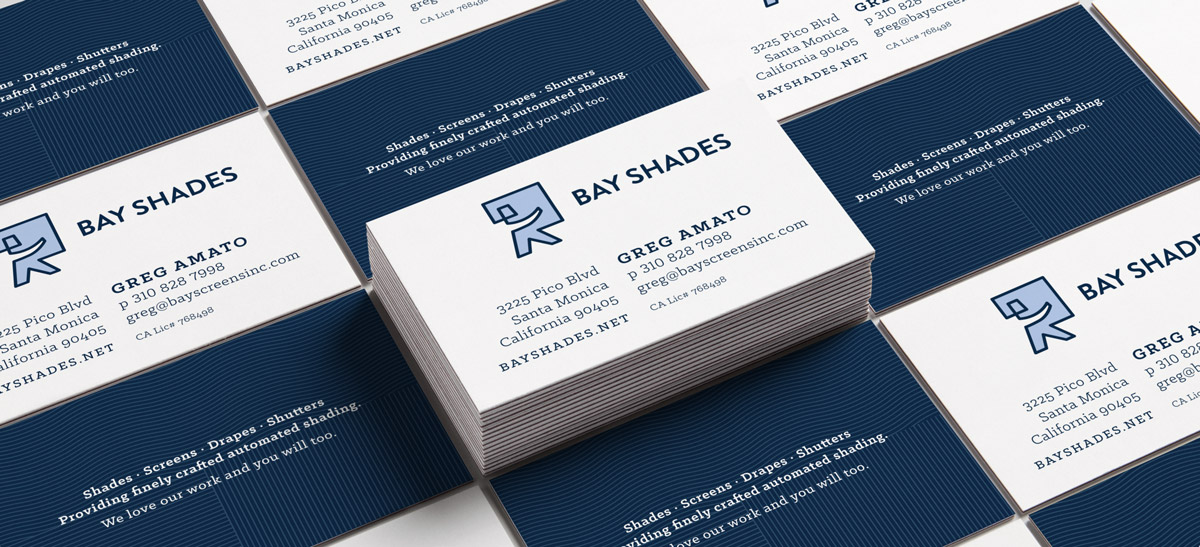 Signage & Vehicle Graphics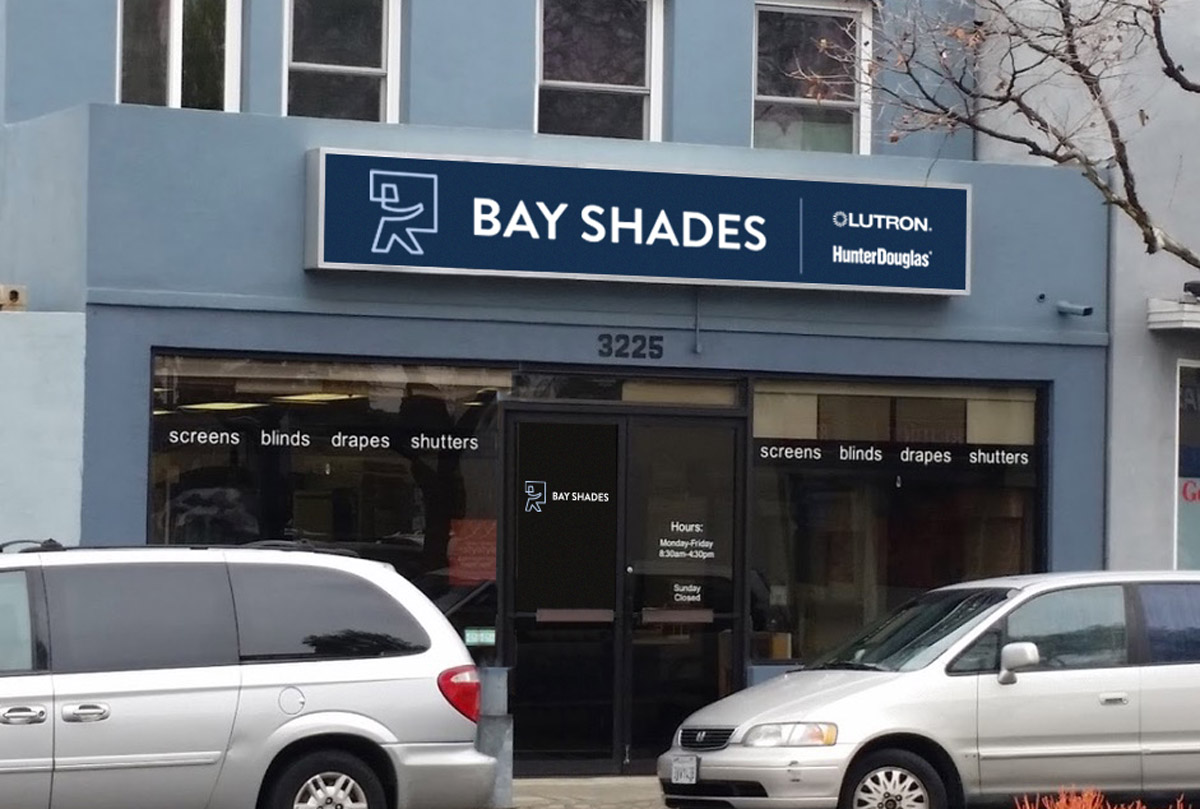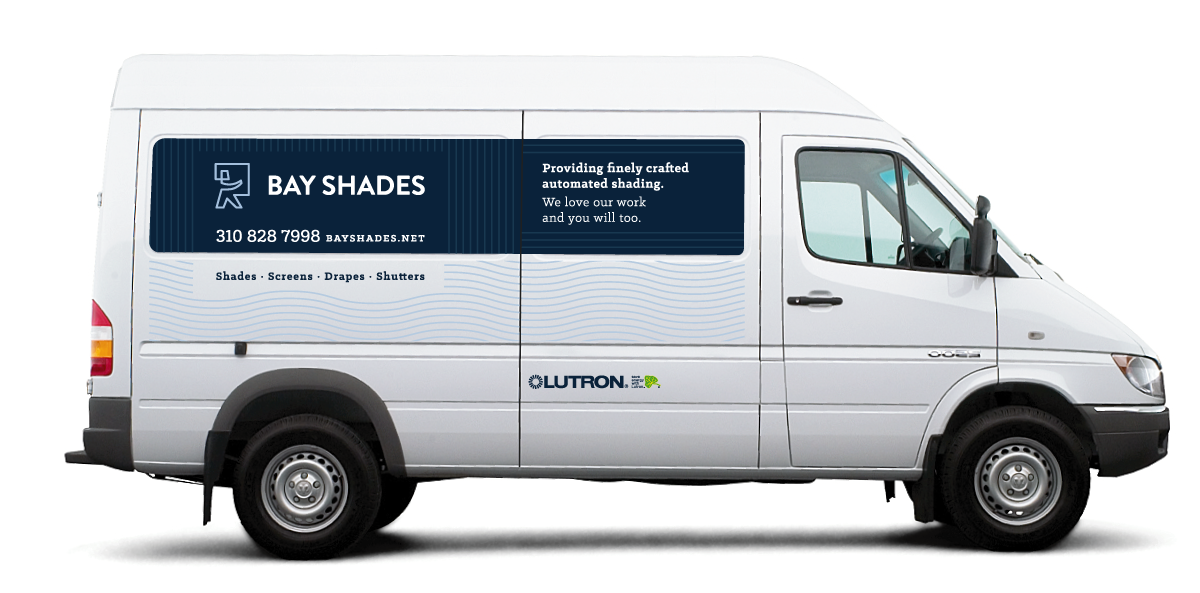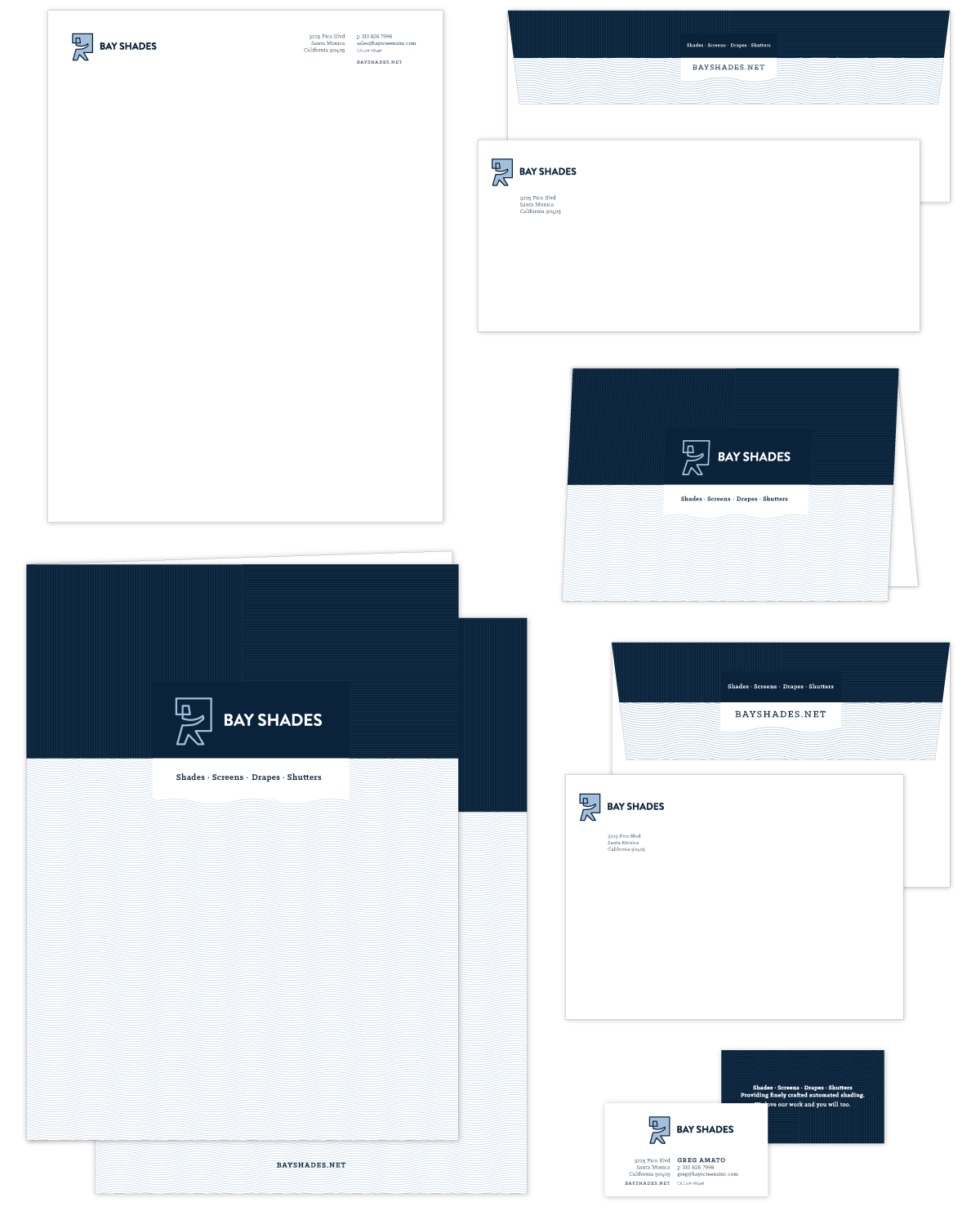 I wanted you to know business is up 72% currently and has been hovering at 50% above for a few months. While I cannot pinpoint the cause the effect is dramatic, fun, challenging and rewarding. Thanks for the inertia.
You had a lot to do with it and I appreciate your effort and support."
–Greg Amato, Owner, Bay Shades